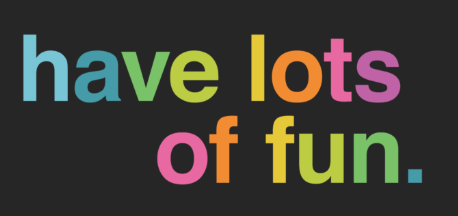 Fun Activities with your child at home..
The best way for people to learn is to have fun and enjoy different activities. Try these suggestions and enjoy quality family time together!!
We have taken these suggestions from various sources and will happily add more if received. We will continue to update and add as we go along. Please email mail@daisi.education or leave a comment at the bottom of the page if you have anything you have enjoyed or want to share with others.
Draw a Rainbow to support our fantastic NHS workers. Display it in your window so who your support!! Make sure its nice and big!!
Learn, practice, and perform a magic trick: From the bendable spoon to the floating card trick, learning magic tricks takes practice. But, when magic works, it's the best.

Stay up late and stargaze: When you don't have to go to school in the morning, it can be okay to stay up late once in a while. Stretch out and watch the stars. If kids are curious about them, show them how to learn more.
Baking: Work together to create simple recipes and cakes for the family. Here are some starter ideas from the Book Trust.

Be completely silent for 10 minutes, then write about the experience: In a world where there are so many distractions, it's amazing what we notice when we're silent.
Learn Sign Language: Use the internet to find out how to spell your name or say hello and goodbye. Imagine lift without any sound. Go to https://www.british-sign.co.uk/bsl-greetings-signs-british-sign-language/ to make a start.
https://www.scouts.org.uk/the-great-indoors/
Set the clock in the lounge two hours and fifteen minutes ahead. Whenever someone needs to know the time, help them figure it out by subtracting. This is both irritating and brilliant for mental maths!
Create a Gravel Picture: First design your picture with tape or chalk and then assemble your garden gravel into the shape you have created. It might inspire you to create a bigger Art Attack – who knows!!

Den building: There's not a kid in the land – big or small – who doesn't love to build a den. Grab all the pillows, blankets, covers and create a fantastic place to read a brilliant book.
Do Yoga: If you have kids then chances are, you'll have access to YouTube. Check out Cosmic Yoga – the kids love it. They will be familiar with it already as a lot of schools and nurseries will have already introduced it to them. It's a great way to pass the time, but also get you spending some stress free time with them and the various videos are super fun and friendly.
www.thebestideasforkids.com/indoor-activities-for-kids/
Drawing/Colouring in: Yes its an old suggestion, but its a good one. Dig out all your old colouring books, arm them with pens and pencils and watch them create. To keep them interested – Give them a theme and clear a space on a door. Then, tell them you want it filled with beautifully coloured pictures that they can stick up to fill it.
Start a Bear Hunt: Make walks more interesting if everyone puts a teddy bear in their windows, so that families can go on a "bear hunt". This might also be a good way to do Easter Egg Hunts as well. Maybe you can catch a big one too – but stay 2 metres away!

Ball in a Bucket: Sounds simple but the simple activity of catch or bowling or even "can you land that ball in this bucket" will entertain people for a good period of time especially if you make it competitive. Also its good to keep active.
Home assault course: This sounds really hard work or dangerous but it doesn't have to be. Getting under chairs, round sofas, over shark infested waters, through deep jungles can all be created with some imagination. If you don't want to make it competitive – don't. Maybe let them create the assault course on paper first then see what you can create… Let your imagination run riot..
https://creativestarlearning.co.uk/early-years-outdoors/100s-of-wonderful-outdoor-and-nature-based-ideas-from-around-the-world-wide-web/
Go for a walk – just around the block if thats all you have. Getting outside can make a real difference to people's well being.
Outdoor Hunting: Go out before your children an hour before or the night before and create a list of things for them to spot. Look for clues in your neighbours garden from a distance. Put chocolate in a hidden place and say if they are warmer/colder.

Write and mail a [real] letter to your teacher, classmate or relative. Address the envelope yourself. Learning to write a letter and address an envelope is important even in the age of email. Don't forget – the thrill of getting a letter in the mail cannot be overestimated.
Teddy Zip Wire: I love this one. Get those clip-on hangers and attach teddy by his arms. Now create the zipwire using some rope/cord and attach it first to a door handle and then to another point lower down. Put teddy on and film gravity taking place. So cool!!
https://familyeguide.com/boredom-busters-110-fun-at-home-activities-for-families-kids-2/
Learn Morse Code and use it to communicate with your siblings through walls and floors. It's pretty fun (and clever) to use Morse Code as a way to keep messages hidden…
Water carrying challenge: The aim is to get water from one bucket to another. Sounds simple? now put a hole in the carrying device and place the buckets at either end of the garden. Give them 5 minutes and measure out how much water has made the journey.

Play Doh: If you have young kids you will almost certainly own play doh. So, forget about the mess for a couple of hours and let them get their creative juices flowing. Just be sure to set up on a wipeable surface and steer clear of all carpets!
Create your own code: Write down the alphabet and add pictures/symbols next to the letters. Then decode the names of different household objects and label them. See if people can decipher the code from the different words created. Children may need help but will love the searching and discovering. (Often used round National Trust properties so why not create your own!!)

Do the IKEA budget challenge: Set yourself and your children a budget and see what you get for your new lounge using the catalogue and a calculator. Children will love the maths of adding it up and calculating what you have left to spend. (other retailers are available!!)
Learn a new language – one new phrase at a time. Write the new word somewhere in your house so it helps with the memory. Label all the normal everyday items (tv, sofa, kettle, table) with their name in another language.
www.weareteachers.com/hands-on-activities-for-families/
Using paper, tape, and string, design, build, and test a device that warns you when someone opens a cabinet in the kitchen. Developing ideas that can be helpful for human beings is one of the best skills we can develop in kids. If you want to dig a little deeper, teach them about engineering design to help them plan and execute.
Call a grandparent or older relative: Ask them to teach you the words to a song from their childhood days. This is something that can really help kids learn more about the people in their lives. Will also help Grandparents too (especially if they are isolated).

Design and build puppets that perform a show about a subject at school (Romans, Maths, Famous Book): Thinking about things in new ways drives new learning. It'll be fun to get puppets teaching, and really nothing helps kids solidify their understanding than teaching someone else.
Sit silently for 10 minutes while you write down every sound you hear: When you are done, classify the sounds (high/low pitch, high/low volume, manmade v. naturally occurring, etc.). In this activity, let's get kids making comparisons.

Classify twenty everyday objects by shape, size, color, height, mass, and material. Learning how to classify and organize things is a skill that's helpful for reading, math, science, and history. In other words–everything.
Create a Venn Diagram that compares and contrasts two people connected to you in anyway: Understanding that people who seem very different may have a lot of similarities shifts our perspective and creates room for kindness and understanding.
www.thebestideasforkids.com/indoor-activities-for-kids/
Use household materials to make and play stringed, percussion, and wind instruments: Making instruments can be as easy as banging on a pot with a spoon, or you can try out these other ways to make instruments out of household goods.
Start learning a Musical Instrument for real using online guides and Youtube videos!! You'll be the family Von Trapp in no time!! For music lovers, there is a 21-day free trial to learn an instrument with Prodigies Music.

Write a poem on your pavement using chalk: Writing poetry is freeing because there aren't a lot of rules. Or you can establish a rule and see how different people think about it. For example, write a poem about snow without using the words white or cold.
Create a picture (rainbow, goodwill message) for your front window for those walking past. Find a useful phrase for each day to make people feel better. They'll start to look out for it after a while..

Change your TV channel to one in a different language and try to figure out what is happening. Make up your own explanation – always hilarious!
Play schools: Kids love any role play games and what better one to play while their school is closed than this. Also a good way to keep their brains ticking over, especially if you get them reading and writing as part of the game. Maybe even let them be teacher as you become pupil…?

Movie marathon: Perfect for cold or rainy days. Get everyone in PJs and each select a movie of your choice. Start with the youngest and watch their choice first. Roll out the cosy covers, get the snacks, sit back, relax and enjoy the movies!
Games consoles: There's no denying it, having an XBox or Playstation is a great way of keeping children amused. But there's nothing stopping you getting involved. A lot of the games are two player so why not sit down and get gaming!
Please note.. this list should not be taken as a recommendation for any products or services by DAISI Education (and those featured should not claim any recommendation), and all data and GDPR rules – and terms and conditions – should be closely scrutinised by schools and parents.