Give your teachers the tools they need to give your new Year 7 a flying start.
Stress Free Analysis of the KS2 SATs Test for your incoming Year 7 Cohort
SO MUCH MORE THAN THE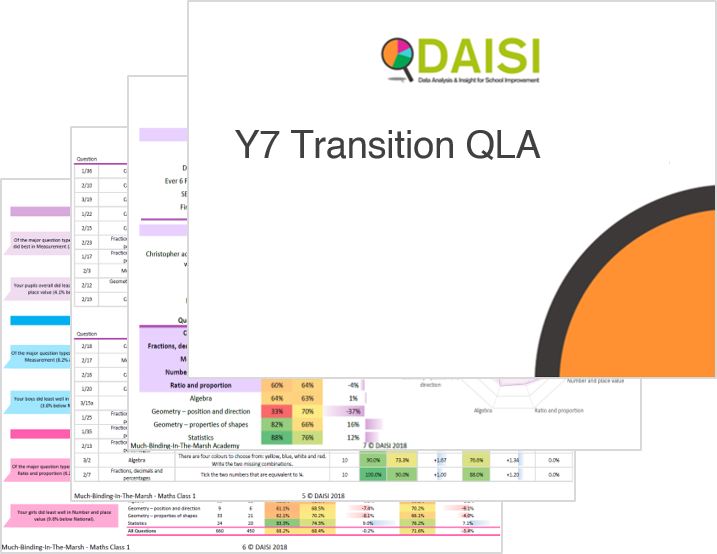 SCALED SCORE with detailed Analysis down to Question Level
INDIVIDUAL PUPIL PROFILES with Detailed Insight into your Individual pupils' Strengths and Weaknesses
TOPIC-BASED TARGETED INTERVENTION – Focus teaching at the start of Year 7 on areas of need and close learning gaps quickly
YEAR 7 CATCH UP PREMIUM – Identify pupils for early intervention
.
EVIDENCE BASED CURR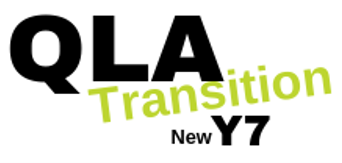 ICULUM PLANNING
Baseline for your future Progress 8 Score
NO DATA INPUTTING FOR SCHOOLS
The DfE will release data for schools to download in late July/early August. Simply download and send the data to us and we can analyse it for you.
QUICK TURNAROUND
Ready to share analysis produced within days of receipt of data.
We always sell the Transition Question Level Analysis at a cheaper rate to Nottingham City Schools than we do nationally.
Contact us for our latest offer.
Ordering
All services offered by the DAISI Service including Year-round data packages, bespoke reports, Assessment and Data Checking, UPN-ULN searches and more are ordered and invoiced through Education Services Nottingham.
For information on pricing, please click here
Contact Us
We are happy to help with any enquiry – please use the links below
Data Packages and Support – email Gillian.Heath@nottinghamcity.gov.uk