Here at the DAISI Service our mission is to help schools manage, use and understand data more effectively and save you precious time that could be spent working with your pupils.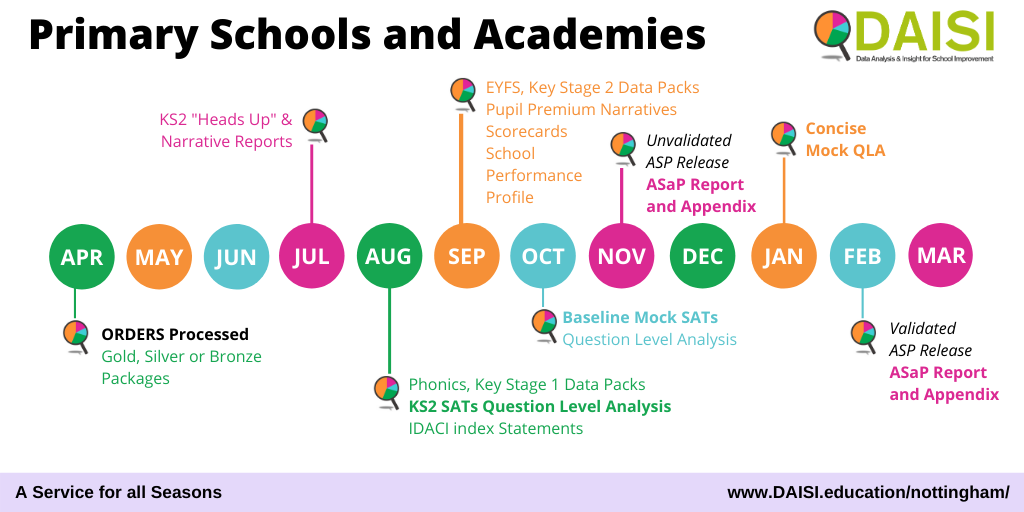 3 Different Packages
For 2020-21, we are looking to give greater flexibility of choice whilst preserving the range, depth and quality of analyses schools have come to expect from DAISI..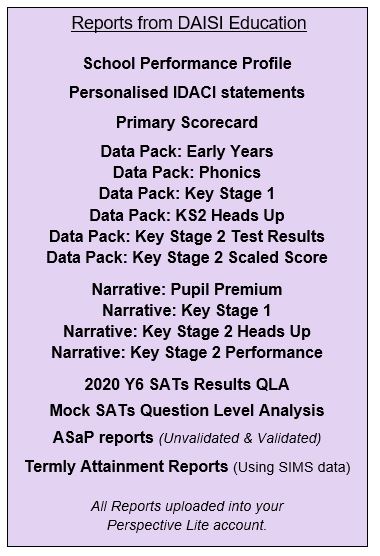 Following discussion with headteachers and looking at the current climate, we have decided that the time is right to give 3 different packages for schools to choose from.
Each Package can be ordered with/without FFT Aspire (price will vary).
All reports and statements are created throughout the year with no prompting needed from you.
Fair Pricing policy – according to the size of your school.
The Three Year price has been discontinued.
We remain committed to preserving the range, depth and quality of analysis we provide for schools and hope this flexibility gives you the assurance that we can respond to your data needs whatever choice you make.
Your 2020-21 DAISI Packages include powerful new functionality within Perspective Lite – Click Here for more..
Ordering
All services offered by the DAISI Service including year-round packages, bespoke reports, Data Checking, UPN-ULN searches and more are invoiced through Education Services Nottingham.
For information on pricing, please click here
Contact Us
For more information, email gillian.heath@nottinghamcity.gov.uk
or ring the DAISI Service on 0115 876 2460
More Information
Personalised IDACI statements
The Income Deprivation Affecting Children Index, provided by the Department for Communities and Local Government, gives a clear profile of the factors affecting the pupils at your school/academy set against the wider context. Useful context for your SEF and funding bids.
School Performance Profile
Covering pupil progress, attainment, characteristics, behaviour and attendance plus school finance, staffing and health profiles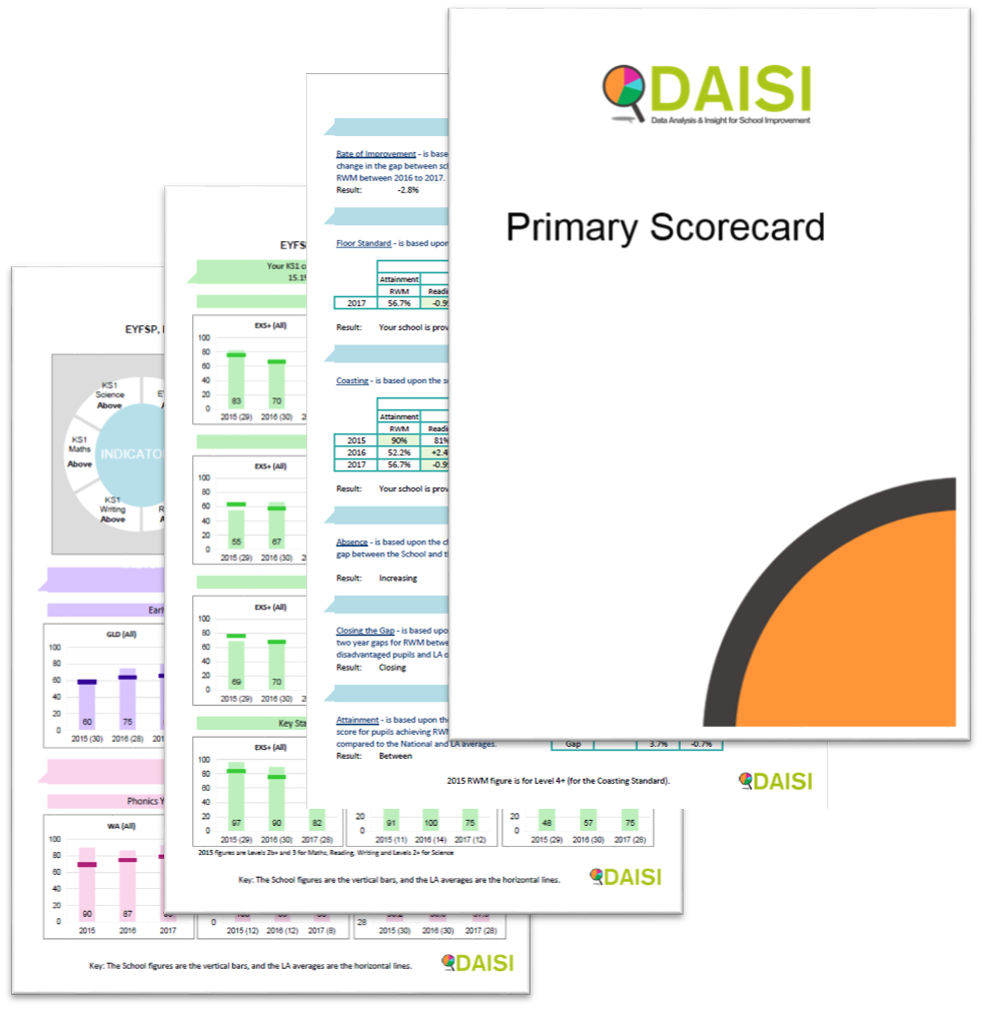 Primary Scorecard for KS1 and KS2
Clear simple five-page summary that gives a clear indication of how your school has performed against national figures. Great for Governors/Key Staff.
A comprehensive suite of Key Stage Data Packs

Early Years
Phonics
Key Stage 1
Key Stage 2 Heads Up
Key Stage 2 Test Results
Key Stage 2 Scaled Score
covering all key stages, attainment, progress, school census data, benchmarking against local and national averages, group and individual performance analyses, attainment trends over time, subject combinations, absence, average point score, scaled scores, comparisons, pupil characteristics and deprivation indices.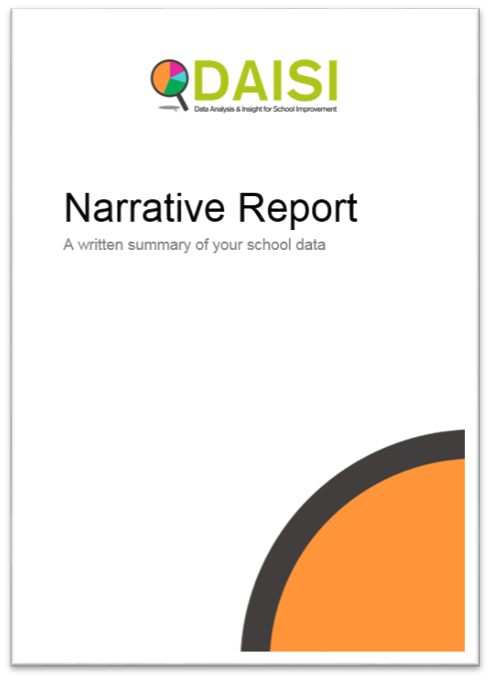 Narrative Reports – Produced in Word Format
KS2 Heads Up
KS1 Performance
KS2 Performance
Pupil Premium
Fully editable – these four reports are a perfect base for reporting to governors, with the option to add own additional commentary and school logos.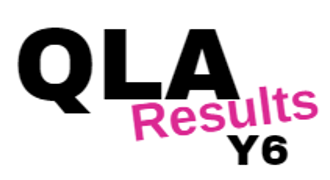 Full Question Level-Analysis of your KS2 SATs Results
3 powerful question level analysis subject reports for Maths, Reading and Grammar Punctuation and Spelling, plus a 26-page summary report covering overall test performance, outcomes by individual pupils and groups including gender, disadvantaged, SEN, EAL & prior attainment), question summary and type results.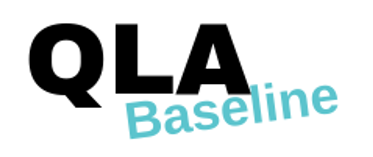 Y6 SATs Mock Question Level Analysis
Past SATs papers can be used with a current Y6 group as mock SATs tests with DAISI QLA reports pinpointing areas of learning prior to sitting SATs.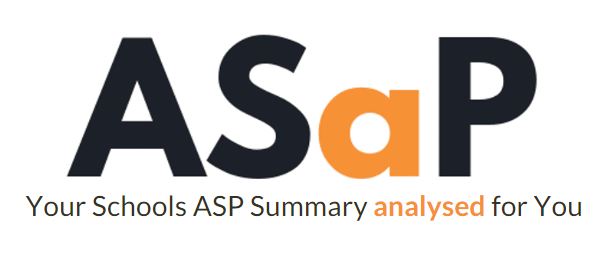 Two ASaP reports (validated and unvalidated)
Ready-made analysis of your school's ASP School Performance Summary including detailed insight of up to 42 different pupil cohorts. Simple to understand reports with personalised analysis on every page. Packed with graphs and charts, our performance statements convert your data into plain English. Includes a written Summary covering Early Years to KS2.
Termly Attainment Reports
Detailed analysis of your termly assessments within SIMs giving you a clear and up-to-date picture of your school every term. (requires provision of data)

Perspective Lite – Nova Reports and INSIGHT
INSIGHT Infographics and Headline Statements (NEW for this Year)
NOVA interactive Data reports
Watchsted (latest inspections, Inspector profiles, analysis & reports)
Live data dashboards of early national figures
Your School account holds all your data analysis in one place.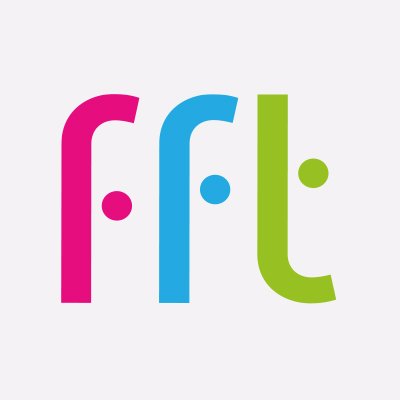 Annual FFT Aspire license (Discounted)
Available as an add-on to any package.
To allow your school to access school and pupil estimates, student explorer, governor data dashboards and self-evaluation reports.