SMART is your essential electronic tool to turn your schools SIMS End of Key Stage mark sheet data into easy to understand personalized charts.
SMART comes in two easy to use options:
choose SMART Basic where you can extract your mark sheets to create whole school analysis and charts at the click of a couple of buttons, or
choose SMART Interactive and interrogate the data you have entered into SIMS using contextual data to get a better idea of the performance of individual cohorts, in easy to read charts.
SMART instantly covers the basic characteristics of your school at all Key Stages, including Foundation Stage, Phonics, KS1, KS2, by subject and pupil groups, percentage of pupils attaining each level using the new 2016 Curriculum Outcomes.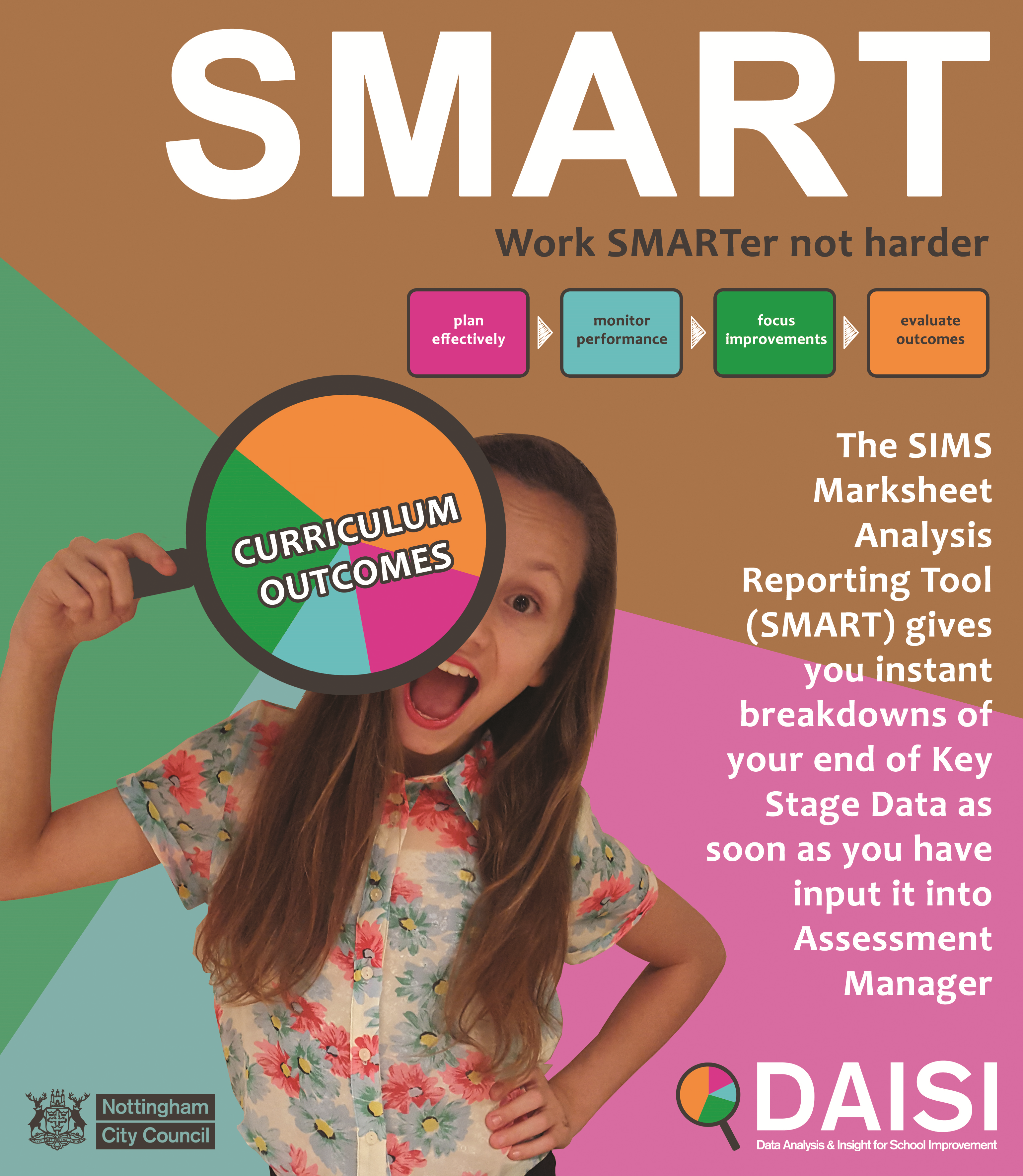 You can easily extract the charts to use in other documents, to publish on your school website as; information for parents, governors and boards of Trustees. Start looking at the key messages in your attainment data as early as you like.
Within two working days of ordering SMART you will receive the dedicated system for your school.
SMART Basic costs £99 per school and consists of around 7 spreadsheets, packed full of information about your end of Key Stage Cohorts.
SMART Interactive costs £149 per school and has so many permutations we haven't counted them all yet!
Ordering is easy – click ORDER NOW. We will then send you your SMART Excel Workbook for your setting and access to the online instructions on how to use it.
Please take a moment to read our flyer for more information and to see which of our different packages would best suit your needs.