We have been hard at work, creating a new Transition QLA pack for secondary schools.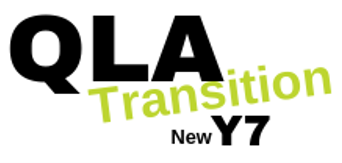 We would like your feedback on a few pages in our new analysis for each class. Specifically, we would like to know whether the following three pages would be useful for Year 7 classroom teachers to have to aid transition.
The data is taken from pupils' Year 6 SATs, and the analysis focuses on an individual class' results.
Class Strengths and Challenges
This first page shows the strengths and weaknesses for all pupils, boys and girls, and how it compares with the Entire Year and the National averages. In this example, it shows that:
girls did particularly well in "Ratio and proportion" and boys not so well, whilst
boys did well in the first 4 topics, with girls not doing so well.
Please click on the graphic to enlarge it (it opens in a new tab), and please let us know what you think of it below. (Please click on each "Vote" button after voting.)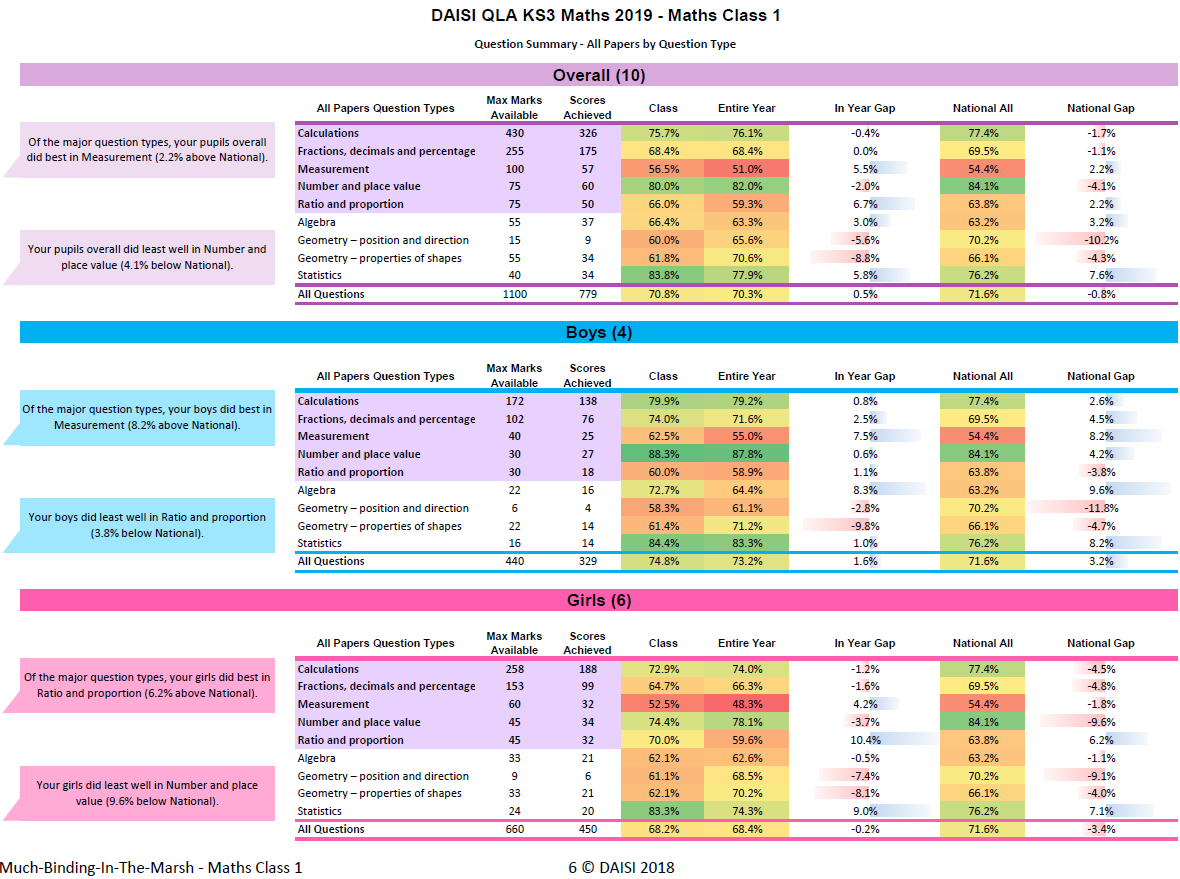 ---
Questions most above/below National
This second page shows the top 10 questions which are most above or below the National average, so you can see the types of questions that your pupils found difficult or easier than average. It compares your class results against the entire Year 7, and against National.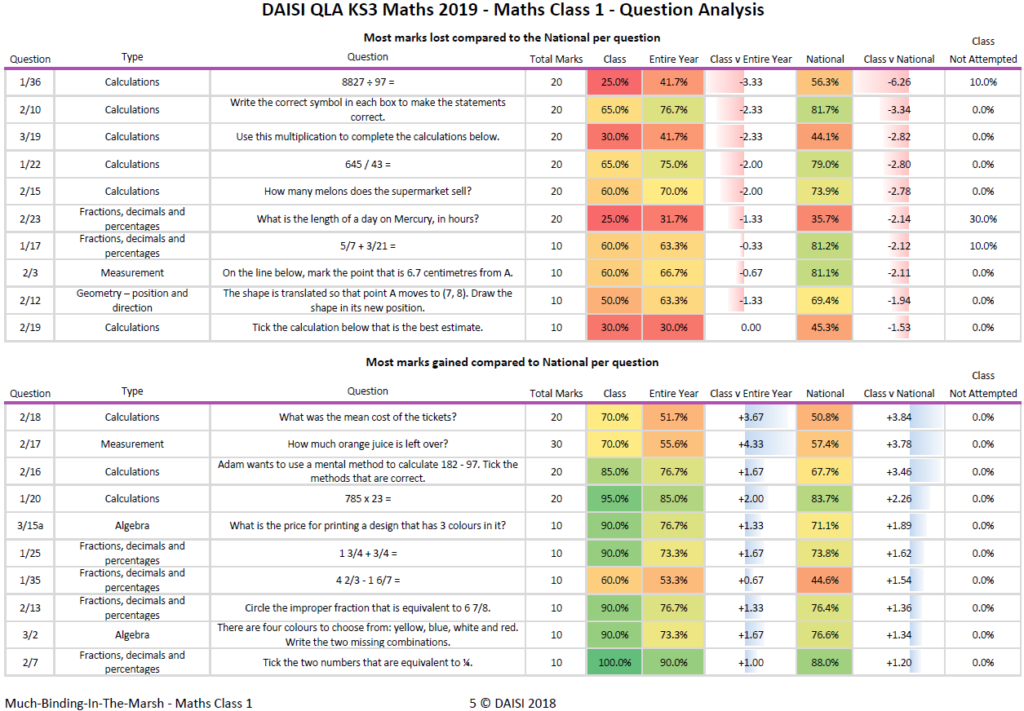 ---
Pupil Profile
Our third page is taken from our Pupil Profile. It shows for Christopher his strengths and challenges. Of the major topics (the ones with the most marks available in the SATs, highlighted in purple), Christopher was 16% above the National average in Measurement, but below in "Number and place value" and "Ratio and proportion".
It also shows a summary for Reading, Maths and Grammar, Punctuation and Spelling.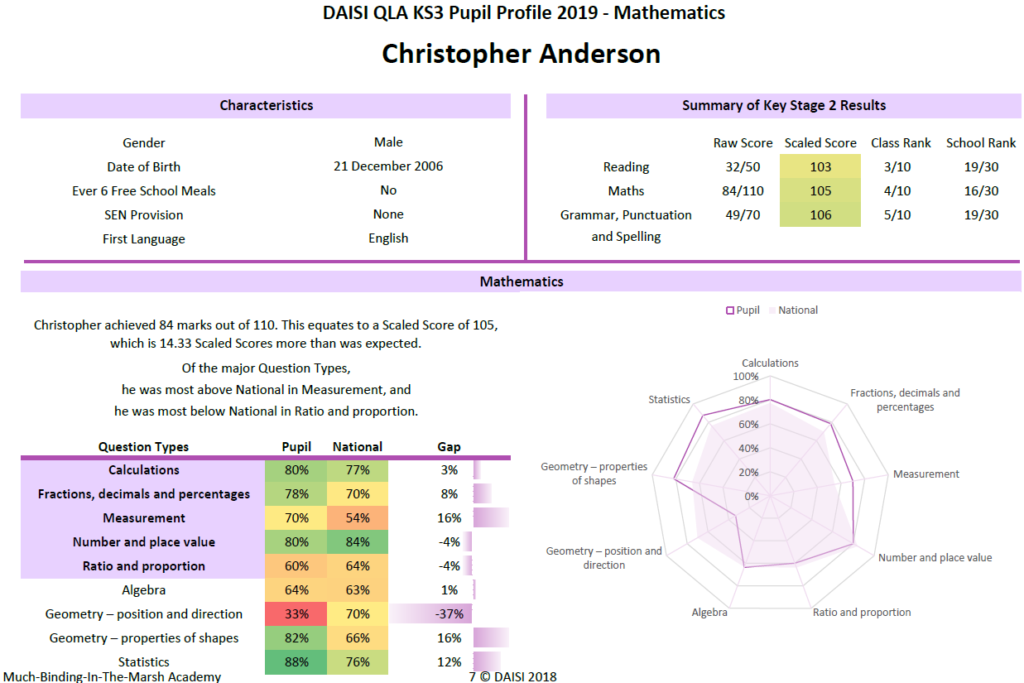 ---
Thank you very much for your votes. If you have any additional comments, please let us know below.
Note regarding GDPR: your votes will be anonymous. We will not be storing your TCP/IP address when you vote.

---