Give your teachers the tools they need to give your new Year 7 a flying start.
Stress Free Analysis of the KS2 SATs Test for your incoming Year 7 Cohort
SO MUCH MORE THAN THE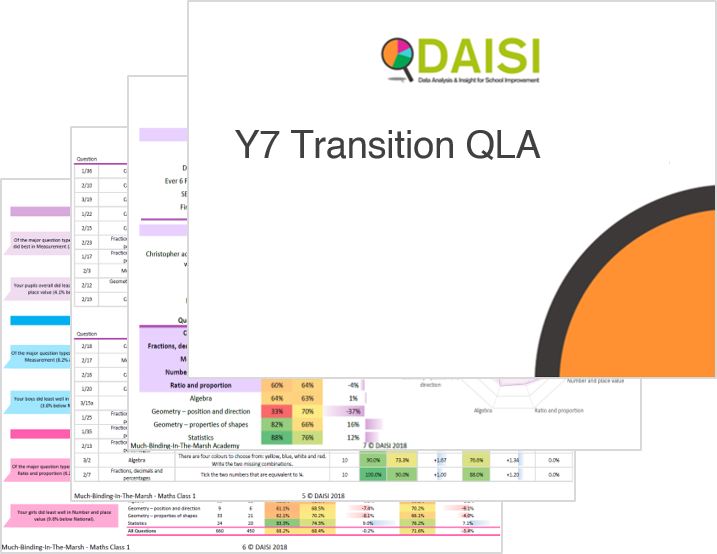 SCALED SCORE with detailed Analysis down to Question Level
INDIVIDUAL PUPIL PROFILES with Detailed Insight into your Individual pupils' Strengths and Weaknesses
TOPIC-BASED TARGETED INTERVENTION – Focus teaching at the start of Year 7 on areas of need and close learning gaps quickly
YEAR 7 CATCH UP PREMIUM – Identify pupils for early intervention
.
EVIDENCE BASED CURR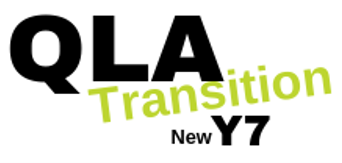 ICULUM PLANNING
Baseline for your future Progress 8 Score
NO DATA INPUTTING FOR SCHOOLS
We have received notification that the DfE will release data for schools to download in late July/early August.
AVAILABLE FOR THE START OF THE NEW ACADEMIC YEAR
Ready to share analysis produced within days of receipt of data.
Four Different Packs Available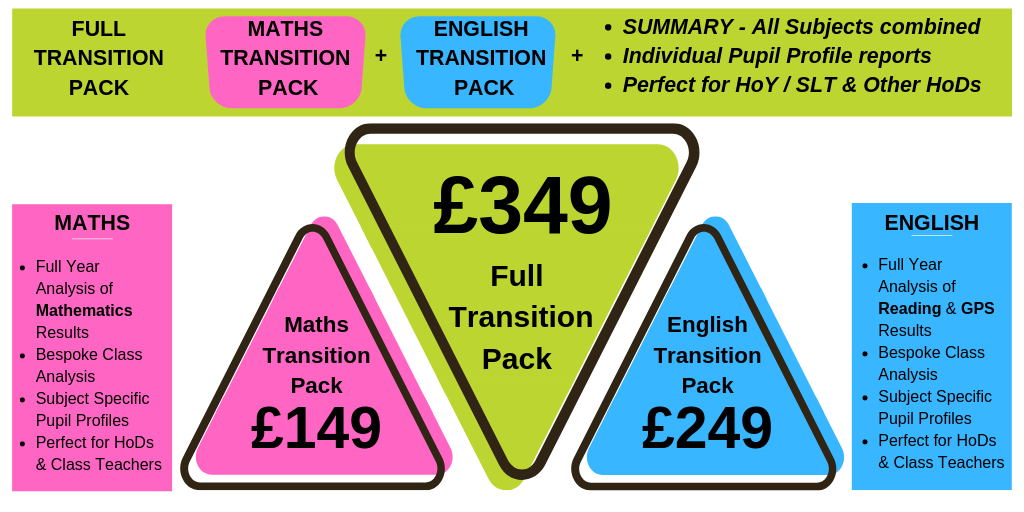 Overview Pack (No Class Analysis or Subject Specific Pupil Profiles) £249
---
Order Your YEAR 7 TRANSITION PACK by clicking here
ORDER BEFORE 26th July 2019 for 10% OFF – code: EARLYBIRD
---
Designed for Ofsted, Heads of Dept and Class Teachers
The New DAISI Y7 Transition Pack, created in collaboration with teachers, ASTs and a former Maths Hub Lead, has been designed with Ofsted, Departmental Heads and Class Teachers in mind.
Click on the Levels to see what we mean (including page examples).



Benefits for you

Not a single keystroke of data inputting for schools!
Available for the start of the new academic year.
Pupil Profiles showing individual strengths and weakness
Organised into Class Groups (where available)
Pupil Premium – match invention to need for identified pupils.
Time saving – ready made analysis to inform curriculum and improvement planning.
Reports ready to share with Assessment Co-ordinators, Senior Leaders, Subject Leaders, School Improvement Partners, Governors and Ofsted.
Single page views with clear graphs and charts, simple tables, colour coding and benchmarking.
Immediately see areas that are secure and the gaps to focus on.
Each question cross-referenced; domain references/mark scheme/test framework, showing which subject area each question is assessing.
Forensic analysis to focus teaching on areas of need
Evidence based discussion for implications for the next academic year and what intervention strategies are needed.
Good evidence for Ofsted.
Share reports with other schools; identify common trends/needs, commission CPD support and identify successful curricula interventions.
Additional overarching Multi Academy Trust Strategic Report also available..
.
---
Order Your YEAR 7 TRANSITION PACK by clicking here
ORDER BEFORE 26th JULY 2019 for 10% OFF – code: EARLYBIRD
---
DAISI QLA
is powerful
is clear and easy to read
supports pupil progress
prepares for focused interventions
gives an evidence base for curriculum design and planning
provides a collaborative means of support and challenge
allows you to start the new academic year in control

Ordering is Easy
Choose which of our Four options you want – and use this order form
ORDER BEFORE 26th July 2019 for 10% OFF – code: EARLYBIRD
.
Full Transition Pack
English Pack + Maths Pack + Summary + Addi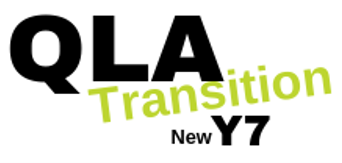 tional Pupil Profiles (£349)
Including Class Analysis + Subject Specific pupil profiles (£249)
Including Class Analysis + Subject Specific pupil profiles (£149)
Overview Pack
Year 7 reports only. No Bespoke Class Analysis (£249)
.
Once your order is placed, you will receive an email explaining how to send in the data required including bespoke class lists.
Then sit back and we do the rest.
Your reports will be produced within days from provision of data.
Our aim is to send the full packs within days of the DfE release in later July/Early August.
All reports sent by secure email
Contact the DAISI Service by email or phone 0115 876 4020 should you wish to discuss your requirements.