The Complete Picture of your Yearly Secondary Data Journey
A bespoke package designed in conversation with you..
Our most cost effective service
One stand-alone package designed by you
All reports sent directly to your email
Discounts for Multi-Academy Trust/ School Federations.
All Arrangements are bespoke depending on size of school and data needs.
Package can Include | Benefits | Value for Money | Feedback
Click here to email mail@daisi.education to start your conversation…
Sign up to our Mailing List first and get 10% off your order for the whole Package
DAISI Annual Secondary Data Package
Your full package can include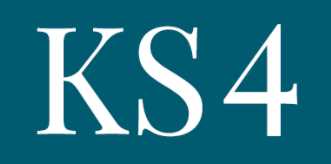 Comprehensive Key Stage 4 Data Pack
This will cover attainment, progress, school census data, benchmarking against national averages, group and individual performance analyses, attainment trends over time, subject combinations, absence, comparisons, pupil characteristics and deprivation indices.
Full Transition Question Level Analysis
DAISI's Transition Pack allows you to see how each of your new classes and, more importantly, individual pupils have performed allowing you to focus in even more specifically on intervention.
Detailed Topic Analysis
Detailed Question Analysis
Individual Pupil Profiles
"Daisi Transition provides key topic evaluation to prioritise areas of focus in the catch up sessions enabling more targeted and focused intervention to take place".
Mock GCSE Question Level Analysis
Detailed analysis of either the 2018 and 2019 AQA, OCR and Edexcel papers for the following subjects:
Mathematics
English Language / English Literature
Biology / Physics / Chemistry
The DAISI KS4 GCSE Question Level Analysis looks at the individual marks scored by pupils for specific questions, and aggregates them up into topic types. We provide a benchmark assessment of how pupils performed in the subject, identifying strengths and weaknesses and quickly bringing a forensic focus to areas of learning within subject topics for further intervention.
Two Standard Secondary ASaP reports (validated and unvalidated)
Ready-made analysis of your school's ASP School Performance Summary including detailed insight of different pupil cohorts.
Detailed insight into your Attainment 8, Attainment Thresholds (9-5 and 9-4), Progress 8 and EBacc Pillars attainment for your disadvantaged pupils overall and for your disadvantaged Low, Middle and High Prior Attainers.
Simple to understand reports with personalised analysis on every page.
Personalised IDACI statements
The Income Deprivation Affecting Children Index, provided by the Department for Communities and Local Government, gives a clear profile of the factors affecting the pupils at your school/academy set against the wider context.
Secondary Scorecard for KS4
Clear simple eight-page summary that gives a clear indication of how your school has performed against national figures. Great for Governors/Key Staff.
Click here to email mail@daisi.education to start your conversation…
Sign up to our Mailing List first and get 10% off your order for the whole Package
Benefits for you..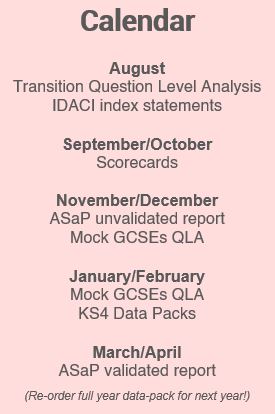 The Complete Picture of your Yearly Data Journey in one place – one order, one centre, one style.
Up to date reports sent to your inbox throughout the year
Reports arrive ready to share with Assessment Co-ordinators, Senior Leaders, Subject Leaders, School Improvement Partners, Governors and Ofsted.
One centre dealing with all your data enquiries – including full helpdesk service.
Single page views with clear graphs and charts, simple tables, colour coding and benchmarking.
Easy to Read Statements that immediately show areas that are secure and the gaps to focus on.
Forensic analysis of different cohort groups throughout your school.
Allows and encourages Evidence-based discussion about what intervention strategies are needed.
Tailor your school CPD for maximum impact knowing what your pupils need.
School leaders can use them in talking with other schools; identify common trends/needs, commission CPD support and identify successful curricula interventions.
Overarching Multi Academy Trust Strategic Packs available.
Click here to email mail@daisi.education to start your conversation…
Sign up to our Mailing List first and get 10% off your order for the whole Package
Value for Money and Fast Delivery
All reports and statements are created throughout the year with no prompting needed from you. We will need to ask you to send in your data.
All Reports sent via secure email.
Affordable pricing policy according to the size of school.
Buy it for three years and save money!
All arrangements are bespoke depending on size of school and your data needs.
Click here to email mail@daisi.education to start your conversation…
Sign up to our Mailing List first and get 10% off your order for the whole Package
Feedback about Data Package
"Luton Council have worked in partnership with the DAISI service in Nottingham City Council since 2016. DAISI provide Luton with comprehensive performance reports for all of their schools including EYFS, Key Stage 1, Key Stage 2 and Key Stage 4 analysis. In addition to the school level reports, Luton receive Local Authority level reports and bespoke reports based upon Statistical First Release data.

From the outset, working with the DAISI team has been a positive experience. They are responsive to the needs of the authority and schools and have enabled us to develop the service to meet our needs. The expertise of colleagues in the DAISI team has been invaluable, providing suggestions, advice, guidance and updates. I am delighted that we have entered into this partnership which is mutually beneficial to both parties and invaluable in these times of limited resources."

Carol Wylde, School Improvement Adviser, Luton Council