You get the best of DAISI when you sign up..
Our Premium Mailing Lis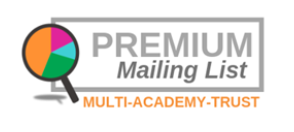 ts are completely free to join.
Its our way of supporting schools even more.
.
Sign up for FREE and receive:
Enhanced KS2 MAT QuickView
Full Absence QuickView
We will also sign you up for the Primary and Secondary Premium Mailing Lists (as directed by you) so you receive the best offers from each as well.