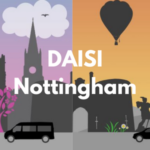 DAISI Education offers a full year round service to all schools in Nottingham City. Our mission has always been to help our local schools manage, use and understand data more effectively – saving precious time that could be spent working with pupils.
We offer a discount of 20% on all our Mock QLA for Nottingham City Schools
QLA-Transition breaks down your new Year 7's SATs results to give you detailed insight into your new pupils' Strengths and Weaknesses before they even set foot in your school.
No need to run a Baseline Test
Individual Pupil Profiles
Full Cohort Insight
Pre-arranged into teaching groups
Summary reports for HOD and HOY
Available before term starts
So much more than a scaled score
Your Nottingham Schools Discount reduces the cost of our full QLA Transition from £349 to £279.20 giving you full analysis of your entire Year 7 cohort (regardless of size of school).
We have created easy-to-use hour-long assessment papers in Mathematics. All questions taken from previous SATs papers carefully designed and chosen to provide full KS2 curriculum coverage.
Assessment Paper and Mark Scheme
Full KS2 Curriculum coverage
Detailed Topic Analysis for Teachers
Individual Pupil Profiles for every student
Focus your teaching at the start of Year 7
Your Nottingham Schools Discount reduces the cost from £99 per paper to £79.20. Price includes full analysis of the results (including Individual Pupil Profiles)
We can create detailed analysis of the 2018 and 2019 AQA, OCR and Edexcel papers for the following subjects: Mathematics, English Language / English Literature and Biology / Physics / Chemistry.
We provide a benchmark assessment of how pupils performed in the subject, identifying strengths and weaknesses and quickly bringing a forensic focus to areas of learning within subject topics for further intervention.
Your Nottingham Schools Discount gives you 20% off the cost of our Question Level Analysis).
Ordering
All services offered by the DAISI Service including Year-round data packages, bespoke reports, Assessment and Data Checking, UPN-ULN searches and more are ordered and invoiced through Education Services Nottingham.
For information on pricing, please click here
Contact Us
We are happy to help with any enquiry – please use the links below
Data Packages and Support – email Mark.Attwood@nottinghamcity.gov.uk