Primary Schools and Academies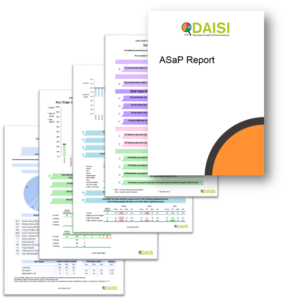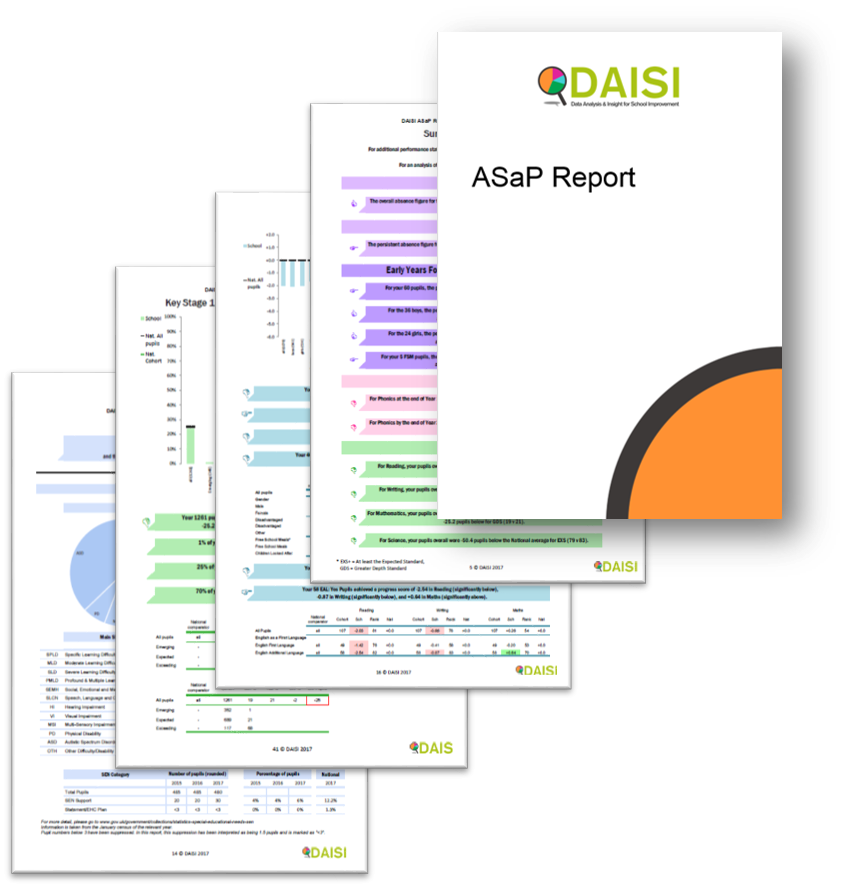 ASaP: Your ASP analysed ASAP (Primary)
Your School's Analyse School Performance Summary distilled into two simple to understand documents with personalised analysis on every page.
ASaP Report – a full Summary of your School.
ASaP Appendix – your data by cohort type – NOT in the ASP.
We provide two standard versions, one using your unvalidated data, and then a second report using your validated data. Reports available individually or as a pair.
.
Question Level Analysis of KS2 SATs Results
3 powerful subject reports for Maths, Reading and Grammar, Punctuation and Spelling, plus summary report.
Time-saving, ready made analysis to inform curriculum and improvement planning. Each question cross-referenced so you can see which subject area it is assessing. Full Analysis by question/group/pupil.
Pre Order now for this Summer's Results and save 10%
.
MOCK KS2 SATs
Question Level Analysis
Are you giving your current Year 5 or Year 6 pupils the 2017/18 SATs test? We can create a full analysis of the results in all 23 categories. Imagine if you knew up-to-date information on how your current pupils were doing in punctuation, spelling, calculations, fractions, measurement? Time saving, ready made analysis to inform lesson planning and school curriculum moving forward.
.
Your One-stop Results Guide!  Fully Downloadable to pdf or ppt in less than a minute.
A FREE overview of Reading, Writing, GPS, Maths and Science results for every school and LA in the country.
Sign up to the Primary Mailing List for the full extended version.
.
I

s your Primary School part of a Multi-Academy Trust?
A FREE analysis of your Trust's results including school by school comparisons.
Sign up to the Multi-Academy Trust Mailing List for the full extended version.
.
A FREE analysis of your Schools Analysis Figures for every school in the Country.
Extended Version available for free when you sign up to either the Primary or Multi-Academy Trust mailing lists.
.
Your Full Data Analysis Package
The DAISI Annual Primary Data Analysis Package remains the most cost effective way of using our products and is very popular among our local Nottingham schools providing a full year round service.
This combines the best of what we offer into one stand-alone pack including..
A Comprehensive Suite of Key Stage Reports
Question Level Analysis of KS2 SATs
ASaP Reports (Validated and unvalidated)
Narrative Reports – perfect for Governors
and much more…
Contact the DAISI service by email or phone and we can discuss. All arrangements are bespoke depending on size of school or Trust and your data needs.
Email: mail@daisi.education or Phone us on 0115 876 4020.
.
---
Enhanced DAISI Quic

kView  
RWM combined

Writing

Maths

GPS

Science
               + Plus our Schools Explorer and Map Explorer
Guaranteed Best Prices – 10% Discount
Monthly Newsletter 
New Releases – Find out what we do before anyone else does!
The best of DAISI Education and all Completely Free!!