Question Level Analysis is a really useful tool.
It can really help prepare for exams – guiding intervention and giving an overall summary to find learning gaps – but… There is so much more to QLA than exam prep!
Let me explain what I mean…
Examinations | Dive Deeper | Personal Learning Journey | Implement Change | Pass it Forward
What does Question Level Analysis do?
Described by some as the magic bullet, Question Level Analysis is now becoming more popular in schools across the country but what does it do..
QLA breaks assessment data down into meaningful insight that teachers, pupils and parents can all use to make a real difference. It takes the raw materials across an assessment (for example the KS2 SATs) and dives deeper looking for the insight that can make a difference.
At a basic level, this is really useful in the preparation for examinations as it gives clear insight into…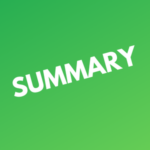 Where you stand overall
Whatever assessment you use, you have to start with taking an overall view (for example, how many pupils passed or nearly passed), but also at the important topic strands, seeing how the school is doing, and "producing clear next steps for pupils". This gives you the overview picture of the assessment – very useful for planning ahead.
"Really useful. Helped with the bigger picture allowing me to really home in on specific groups, groups within groups and the specific areas which we need to address."

Headteacher, Stoke Bishop CE Primary School, Bristol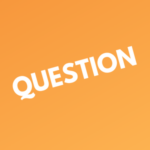 Every Question
Full analysis of every question allows Teachers see the types of questions that your pupils found difficult or easier than average. It might also show certain areas where your pupils are doing better than the National averages, perhaps in areas which could be extended for your most able pupils, or perhaps allowing time to be diverted onto other topics. This analysis can be used to improve your curriculum for the benefit of all pupils.
"In regards to the QLA as we have such a large cohort – it is good to look for areas/types of questions where children have struggled and we need to focus on further in the future."

Headteacher, Fernwood Primary School, Nottingham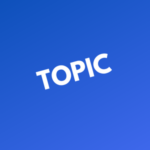 Every Topic
Questions are divided up Topics – allowing teachers to create their bespoke lesson plans to address learning gaps. This analysis allows you to look at your cohort as a whole to see what teaching could be improved, and how your curriculum could be developed.
"My Y6 teachers can now focus their teaching on specific areas during the spring and early summer to give the children the best possible chance of achieving their potential in the SATs."

Headteacher, Grangehurst Primary School, Coventry
---
DAISI Education QLA | What makes a Good QLA? | What is in a DAISI QLA?
---
Dive Deeper for a real Difference
The whole of education is underpinned by the relationship between the teacher and pupil.
Research has shown that pupils learn at different rates and will respond differently to different tasks. A teacher takes these points and brings them together allowing each pupil to learn in their own individual way.
By looking at the results with more detail, we allow teachers to focus in on the small changes that make the greater gains. This is where the true power of QLA lies. If implemented before an examination – imbedded as a clear part of school improvement planning – it can really make a difference.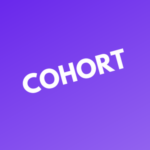 Analysis of every Cohort
For a full analysis of your results, you will need to look more than at your school overall or the overall score per pupil. By looking in detail at your various cohorts – gender, disadvantaged, SEN, EAL and prior attainment – you can see a more individual picture emerging. For example, maybe when you look at your girls, you will find that fractions are currently a problem, as evidenced by the results of certain questions compared with the National Average, and compared with your boys' answers to the same question.
This analysis allows you to focus in on the different cohorts within your chosen year group and work with them on the areas in need.
"We struggled historically with reading results at the end of KS2 and have used DAISI QLA to drill down into the reasons why reading was significantly lower than maths. Using QLA we found that the issues were EAL pupils struggling with vocabulary -we introduced word of the week, then realising we needed more, word of the day. We also put on additional pre teaching sessions with an EAL teacher. We also identified that inference was a massive problem and we made it our whole school target, had loads of CPD and this made a massive difference.

In 2016, our reading EXP was 54%. In 2017, it was 68% and in 2018, it was 79%. All down to QLA."

Deputy Headteacher, Seely Primary & Nursery School, Nottingham
Create a Personal Learning Journey
Question Level Analysis also works on a personal level.
We need to create a personal learning journey for every one of our pupils. We need to begin the journey where they are, rather than focus on where we would like them to be, and how to get them all to that same point as quickly as possible.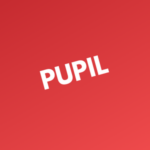 Insight into every Pupil
The most powerful use of QLA is Individual Pupil Analysis. Very simply and clearly, you can see each pupil's strengths and challenges and be able to work with them to change this. By breaking down a test result into different areas, it enables the pupil to focus on these topics knowing the overall improvement will come.
This analysis is perfect for tutors and individual teaching assistants as they focus on the areas to aid catch-up or bespoke intervention.
"Daisi Transition provides key topic evaluation to prioritise areas of focus in the catch up sessions enabling more targeted and focused intervention to take place."

Deepings School, Peterborough
---
DAISI Education QLA | What makes a Good QLA? | What is in a DAISI QLA?
---
Implement change across the whole School
Question Level Analysis also works to guide change.
Change doesn't need to be done over night but, guided by the evidence from QLA, small differences can be made over time enabling the bigger change to come. This is the principal of Marginal Gains in action.
"From cycling to education; car making to holidays, people are finding that 1% certainly makes a big difference. But why is it such an interesting strategy for business. It simply means focusing on small changes to everything in the business; 1% at a time. Concentrate on making many 1% improvements and you'll find the compound effect is huge and you avoided a major upheaval."

Shirley Mansfield – founder of CoachSME
Guiding School Decisions
QLA can guide school decisions when targeting resources, or creating a new curriculum – giving valuable instructions for the future by looking at the gaps from the past. By looking at how your pupils performed, you can see exactly where you will want to make changes for later in this year or even the next.
80% of schools who used DAISI Question Level Analysis repeatedly over three years have seen an increase in their attainment.
"Thank you ever so much for the QLA reports. The attention to detail has been fantastic. We have found the reports to be incredibly useful & they are helping us to shape our school improvement priorities for the coming year."

Headteacher, Holy Trinity CE Junior School, Ripon
Pass it Forward to Secondary School
Question Level Analysis can also work at many stages of the school journey.
It can also give a really clear starting point to pupils at secondary school allowing staff to understand new pupils as they start their new school phase and enabling them to sustain their progress through year 7.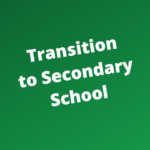 A clear and accurate starting point
By using the SATs scores as a starting point, you can view detailed insight into your new pupils' Strengths and Weaknesses before they even set foot in school. You can divide the analysis into topic-based groups, to ensure that pupils had targeted support as early as possible, and made real progress in the first half of the Autumn term. This would enable learning gaps to be closed for all pupils, and to enable pupils the best chance to fully access the Key Stage 3 curriculum.
"Question Level Analysis provides key topic evaluation to prioritise areas of focus in the catch up sessions enabling more targeted and focussed individual intervention to take place".

Deepings School, Peterborough (Anthem Schools Trust) (Secondary)
---

---
Conclusion
In conclusion, Question Level Analysis is a vital and valuable tool for detailed assessment at school level and as a way of working with individual pupils moving forward and so so much more than exam preparation.

DAISI Education has been making QLA for schools all over the country for nearly 10 years. Our Question Level Analysis has been proven to help schools improve their results over time. Click here to see our full range from Year 5 to GCSE
DAISI Education
Thank you for reading this article.
Find other Blog articles by clicking here
Check out more about how we can help your school: Primary | Secondary