"So many ideas here to have a ton of fun! – Exactly what I was looking for!"
Check out our Home Learning Pages for more activities and ideas
Get Outdoors | Early Years | Discover New Things | Museums and Galleries
Live Theatre Productions | Craft Ideas | Baking Ideas | Take a Tour round the World
Music and Dance | Reading Resources | Free Colouring Sheets | Science Experiments
Check out our new Activity Cards by clicking here.
We do continue to update this page with new ideas. Please email mail@daisi.education or leave a comment at the bottom of the page if you have anything you have enjoyed or want to share with others.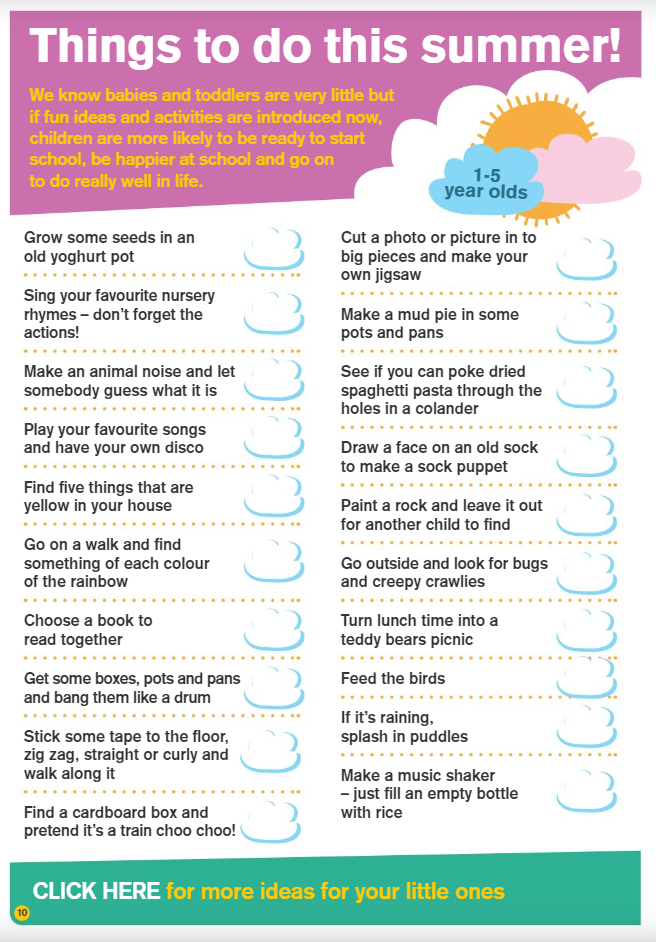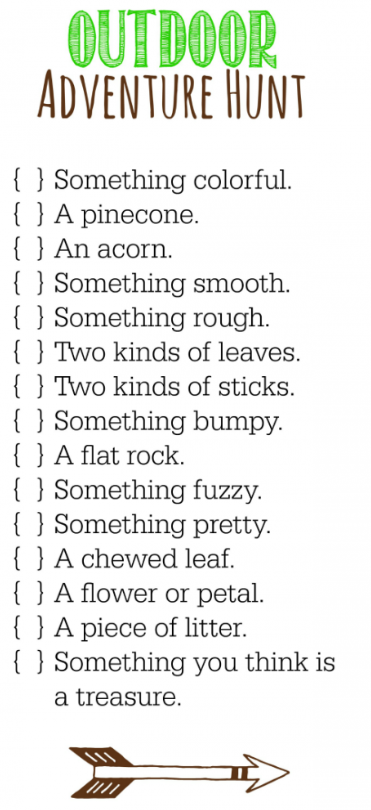 Create or download a Scavenger Hunt: Scavenger hunts provide a wealth of opportunities for active fun. Many children, as parents could likely attest to, have a natural urge to explore – which is easily satiated by a good scavenger hunt.
Ideas to help you create your own
Play Hiking Bingo!! This card makes the whole experience a treasure hunt and gives children a sense of searching for every step on the trail. Good luck! Happy hiking! Click here to download the card.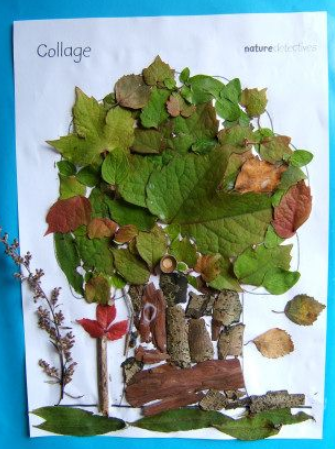 Collect items from your walk and make a collage: Get leaves from woodlands or fields, or acorns, or sand and shells from the beach and bring them home to create fantastic pictures – glue and paint required!!
Balloon Volleyball – Set up your court by using a jump rope (or any rope) to divide your yard in two. Use a balloon for the ball and have players alternate serves. The first to 21 is the winner!
Go Outdoor Hunting: Go out before your children an hour before or the night before and create a list of things for them to spot. Look for clues in your neighbours garden from a distance. Put chocolate in a hidden place and say if they are warmer/colder.
---

Get your kids closer to nature with the help of the National Trust. There's plenty of outdoor activities to do all year round, from watching the sunset to creating some wild art. Many can be done at home and in your garden.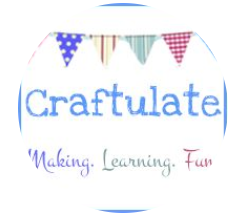 An incredible list of ideas here – From paints bombs to leaf bracelets, Minion water balloons to DIY sprinklers, and Sundials to Kite making. Hosted by pinterest – this list has it all!
---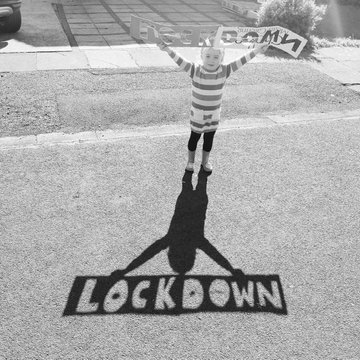 Make a Shadow Photo! Don't forget to research how shadows are made, make shadow puppets or do shadow drawings! Remember you have to work out how to spell out what you are saying. This is an amazing example…
Start a Bear Hunt: Make walks more interesting if everyone puts a teddy bear in their windows, so that families can go on a "bear hunt". Maybe you can catch a big one too – but stay 2 metres away!
Create your own Mini-Golf Course –Your garage probably has everything you need for this game — small ball, cardboard clubs, ropes, cans, obstacles and boxes. Arrange everything on your driveway or in your yard to create your very own course.
Create a Gravel Picture: First design your picture with tape or chalk and then assemble your garden gravel into the shape you have created. It might inspire you to create a bigger Art Attack – who knows!!
---

Here you will find everything you need to teach your children and connect with nature as a family including how to build a lego bird table!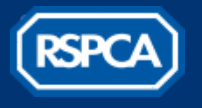 Build Bird Feeders and Hedgehog houses along with lots of other activities

Build a BirdHouse and learn more about birds with Birdinghub.com
---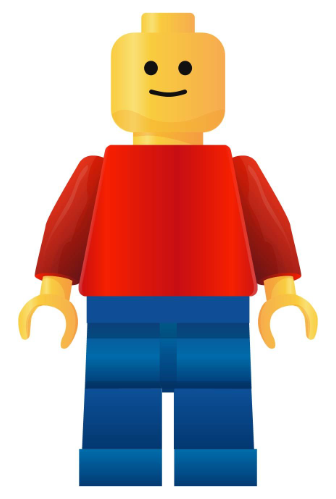 Search and Find: Go out before your children into your garden/backyard and hide lego people and give them a time limit to find them. Works with duplo and baby shoes just as well. They will also enjoy hiding them for you to find!
Water carrying challenge: The aim is to get water from one bucket to another. Sounds simple? now put a hole in the carrying device and place the buckets at either end of the garden. Give them 5 minutes and measure out how much water has made the journey.
Make Giant Bubbles: Create you own homemade bubble wands and solution so that kids and adults alike can enjoy immeasurable outdoor fun! Click here for more information
---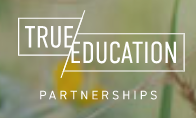 The value of outdoor play and outdoor learning, getting out and about, and connecting to nature, is huge. Whether the learning is curriculum-based or just fun activities to engage a child, learning outside makes for happier and healthier minds.

To reduce the times you hear, "I'm bored," you need to plan ahead. Check out these 60 outdoor activities and choose the ones that will keep your children smiling all summer long.
---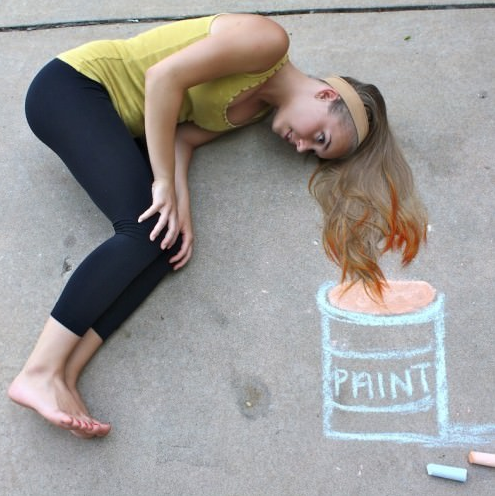 Create some driveway art! Use your chalk to create fantastically imaginative art ideas. Maybe write a poem on your pavement or good luck message to those walking past..
Build a marble run (or ball run): Create the track using cardboard around the house or garden. Make sure it starts high and ends low so gravity can work. Then let the ball go but don't forget to film the result!! Can you make it quicker? Why not build clever corners or lifts – click here for a great idea
Build a Rocket and make it blast off!! This fun science demonstration is easy to do and will definitely impress your kids. Our rocket flew higher than our two story house! Click here for the instructions
---

Studies have shown that kids who spend more time outside might be happier and more relaxed. Time outdoors can even improve short-term members, concentration and cognitive skills.

Build a kiddie cash wash to ride through on bikes. Make giant bubbles and walk on stilts. Loads of cool and exciting ideas!
More Fun Activities
"Exactly what I was looking for! – What a huge help for families!"
Activities and links for those at home with 2-5 year olds from Storytime to colouring to crafts and more..
Make something amazing and learn as you do it. Create giant bubbles and a rocket that blasts off! Online Videos and guides.
Find out more about the world we live in. Fascinating facts about Space, animals, humans plus live cams and games..
See the world from space, the snow in Lapland, elephants in Africa, Pandas in China and even the inside of Buckingham Palace..
Whether its a online book, literacy-themed quiz, or just your favourite author – check out these reading links.
Try and make something exciting like they do on Blue Peter!! Exciting ideas from a variety of sources..
Loads of recipes and ideas (from cupcakes to pizzas) to help you decide what you want to bake..
Colouring can be really calming for adults and children alike. Here are over 100 patterns and pictures to choose from..
Museums and Art Galleries are open online and great for exploring. Visit the Louvre, British Museum and more..
The show must go on – ONLINE. Watch shows live from the West End and Broadway
Join in at home and make music yourselves. Plus a few options for those who love to dance…