Transition to Secondary school is not easy.
New buildings, new teachers, new curriculum, new surroundings, new friendship groups.
We surveyed secondary schools up and down the country asking about Transition. Every school and area has a different way of working. Most focus first on getting to know their pupils with activity days in school or a mock timetable.
This is really important. A core ingredient to successful teaching at anytime is the developing and building up of relationships.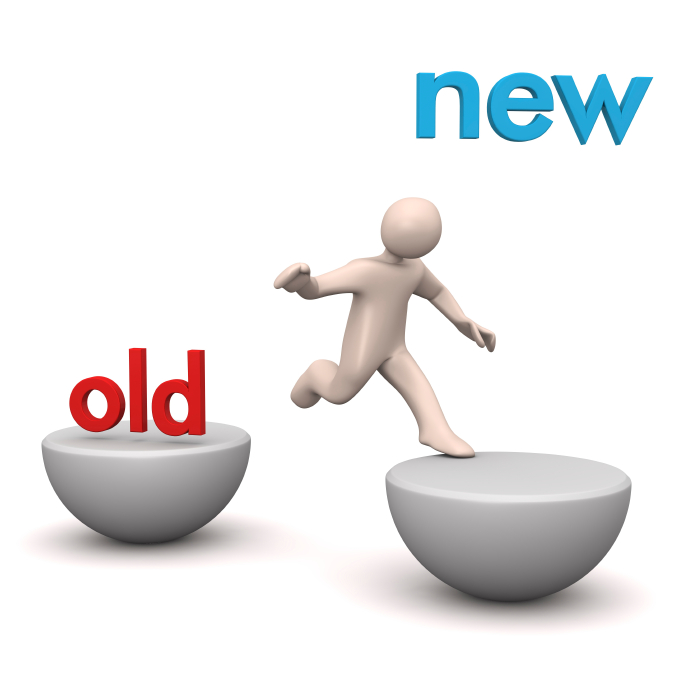 But what about academic transition?
Teachers need to know their pupils to help them succeed. All research has shown that pupils learn at different rates and will respond differently to different tasks. A teacher takes these points and brings them together.
Some schools test their pupils immediately themselves but this can be very time consuming and involve lots of marking for staff. It also makes the start of term even more daunting for pupils.
Surely there must be another way…
What about using the KS2 SATs?
Your new Year 7 pupils have already taken six standardised tests in May.
The KS2 SATs give a validated indication of each of your students strengths and weaknesses and the results are available every year – broken down to performance in each individual question. With appropriate analysis, this can prove to be a fantastic tool to help secondary staff bridge the progress gap that exists across KS3. Having an early analysis allows you to secure some rapid improvement and quick wins with your new mixed-ability cohort is a positive boost for pupils and teachers alike.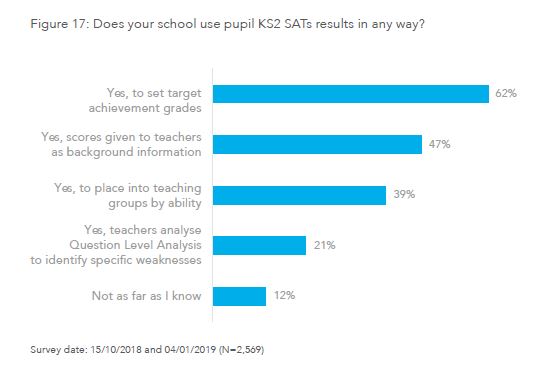 A recent report into how data was used in schools showed that whilst 62% of teachers said that KS2 results are used to set target achievement grades, only 47% said that the scores are given to teaching staff.
Only 21% of those questioned said that their school used detailed Question Level Analysis of KS2 results to help identify specific weaknesses.
DAISI QLA-Transition
The DAISI Y7 Transition Pack, created in collaboration with teachers, ASTs and a former Maths Hub Lead, has been designed with Ofsted, Departmental Heads and Class Teachers in mind and as an evidence base for dialogue with Ofsted.
QLA-Transition breaks down SATs results to give giving detailed insight into your new pupils' Strengths and Weaknesses before they even set foot in school.
This allows you to see how each of your classes and, more importantly, individual pupils have performed allowing you to focus in even more specifically on intervention.
Detailed Topic Analysis designed to help Teachers create their bespoke lesson plans and help to address the learning gaps right at the start of the year.
Detailed Question Analysis designed to help Teachers see the types of questions that your pupils found difficult or easier than average.
Individual Pupil Profiles designed to help Teachers learn individual pupil's Strengths and Challenges very early in their secondary journey.
Click here for more Information – QLA Transition
Teachers at the heart of the Analysis
At some schools, all teachers are responsible for improvement in the core subjects of Maths and English, no matter what subject they teach.
They can use the Transition QLA to be informed of the topic strengths and weaknesses, at either the pupil level or at a class level. This can help pupils to either catch up or to excel at the highest levels.
Topic – based targeted intervention from the start of Year 7
For maths, some schools were able to split their pupils into various topic-based groups, to ensure that pupils had targeted support as early as possible, and made real progress in the first half of the Autumn term. This enabled learning gaps to be closed for all pupils, and to enable pupils the best chance to fully access the Key Stage 3 curriculum.
Click here for more Information – QLA Transition