The Analyse School Performance (ASP) website been updated with schools' provisional KS2 data. This is around 3 weeks later than in 2017.
Unlike last year, this provisional data release also includes data on schools' disadvantaged pupils.
In addition to this year's data, there are also 2 new tabs:
Key stage 2 three year average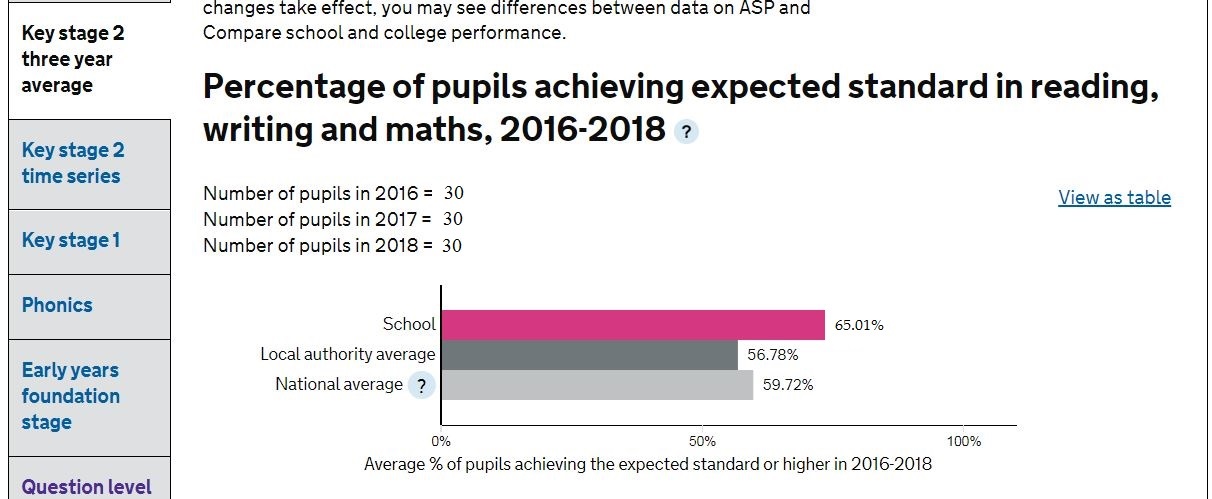 This is a weighted average of your school's performance over the last 3 years for the following measures:
Reading, Writing and Maths combined at the Expected Standard,
Reading, Writing and Maths combined at the Higher Standard,
Your school's Average Scaled Score in Reading and
Your school's Average Scaled Score in Maths.
This was announced in July 2018 in page 8 of the DfE's "2018 School and College Performance Tables: Statement of Intent", and is described as "Three years of headline measures".
As this is a weighted average, it does not show 3 separate figures for 2016, 2017 and 2018. Instead, it is a single figure per measure, and is compared with your Local Authority average and the National Average.
This calculation is not a straight average of the 2016, 2017 and 2018 data, because there may be different number of pupils in each year. Therefore, the individual results from your school's pupils from all 3 years have been combined, and then an average taken per pupil. This means that if (for example) you had more pupils in 2018 than other years, then there would be a higher weighting for that year.
It is notable that the RWM at the Higher Standard is one of these four measures. As mentioned in our ASP/IDSR Training course, it appears that a greater emphasis is being placed on the Higher Standard than in the RAISEonline days.
Average Scaled Scores are also included in this list. While this was a headline measure last year, we have not seen any significant reliance on it in Ofsted's Inspection Reports – greater reliance was placed on the individual subject attainment and progress, as well as RWM combined – and it will be interesting to see if there is any shift in Ofsted's reports this year.
Key stage 2 time series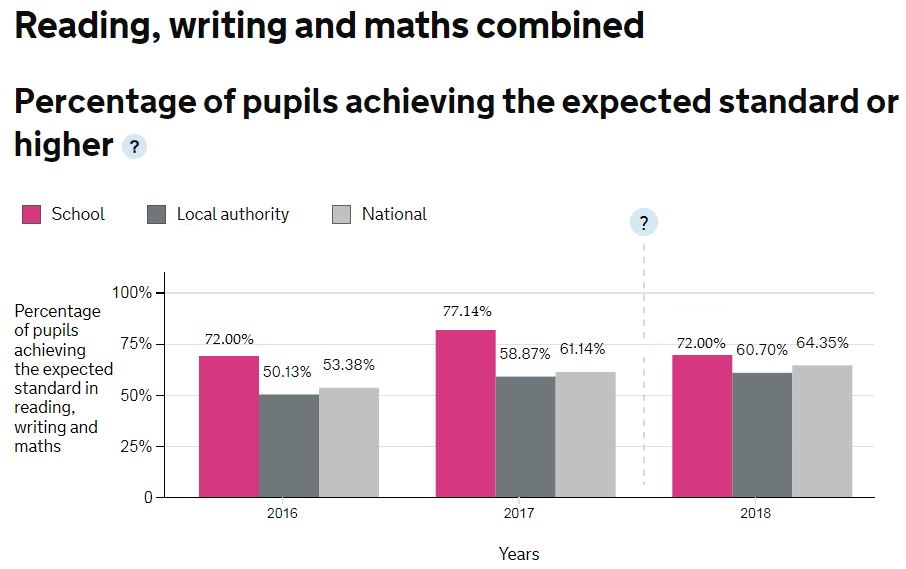 This is your school's performance in 2016, 2017 and 2018 for progress, RWM and your Average Scaled Scores. Again, this was announced in the "Statement of Intent".
In addition to the 4 measures used in the "three year average", this also includes:
Progress in reading,
Progress in writing, and
Progress in maths
Ofsted has been using your school's progress results significantly in its reports, and we would envisage Ofsted using this 3-year time series often in its future reports.
The only criticism that we have on these 2 new tabs is that they are not customisable. For example, we have seen Ofsted's Inspection Reports which concentrate on progress for your school's disadvantaged pupils, or high prior attaining pupils. It would have been useful if you would have been able to filter on these tabs so that you can see these measures for a particular cohort.
Why is there no three year average for progress? The DfE has said: "We introduced a change in methodology for calculating progress scores. This means 2018 scores are not directly comparable with 2016 and 2017 scores respectively." The change in methodology referred to is limiting extreme negative progress.
To access your school's data, please go to https://analyse-school-performance.service.gov.uk
If you would like some assistance on your Analyse School Performance, let us help you.
Thank you very much for reading this – if you have any questions, please let us know.