Quick Links for All Ages during #Lockdown
Online Educational Resources | Early Years | Get Outdoors | Science Experiments | Reading Activities | Craft Activities | Baking Activities | Museums and Galleries | Take a Tour | Discover New Things | Live Theatre | Dance and Make Music | Free Colouring Sheets | Primary Resource List | Secondary Resource List
We have taken these suggestions from various sources and will happily add more if received. We are looking to keep updating and adding to these pages as much as possible over the school closure period so do keep coming back for other Quick Links.. Please email mail@daisi.education or leave a comment at the bottom of the page if you have anything you have enjoyed or want to share with others.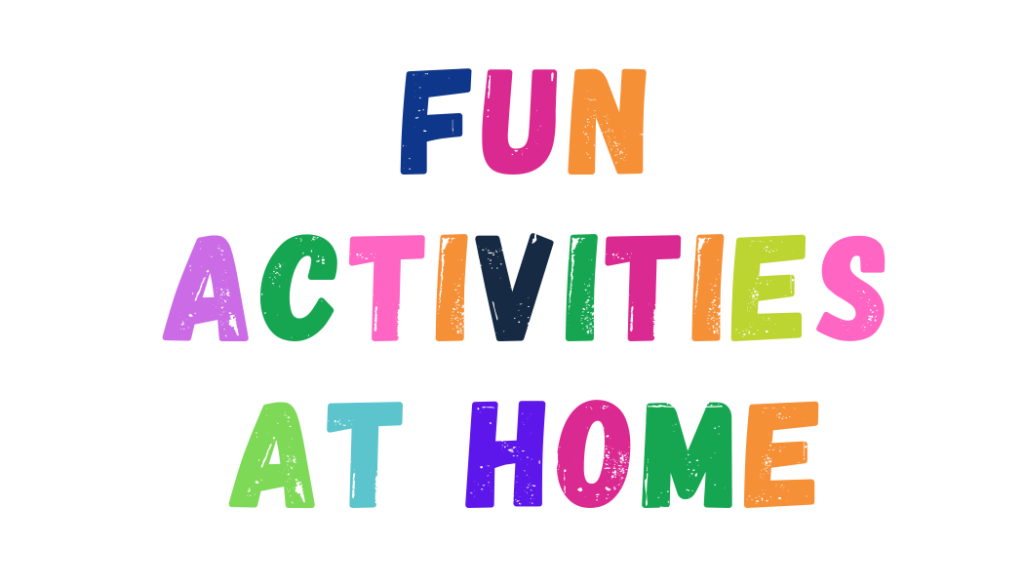 We have collated ideas from a wide variety of sources – from baking to bear hunts; music to magic tricks – giving you 100s of fun activities to do with your child at home during #lockdown.
---
Online Educational Resources
Check out these links for free resources, lessons, games and more.

Really helpful blog from Emma Bradley, parent, qualified teacher and founder of blog Emmaand3.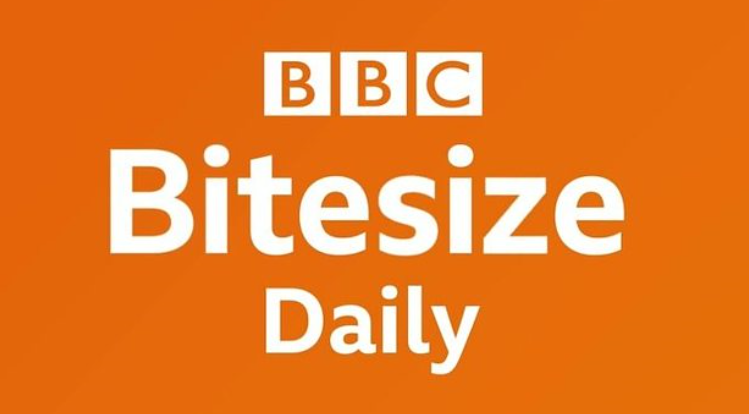 GCSE | KS3 | KS2 | KS1 | Daily Lessons
Free videos, step-by-step guides, activities and quizzes by level and subject and new Daily Lessons for homeschooling in Maths and English for every year group, as well as regular lessons in Science, History, Geography and more.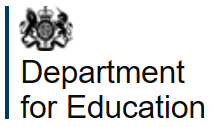 These websites have been identified by some of the country's leading educational experts and offer a wide range of support and resources for pupils of all ages. They are currently being offered for free.
English | Maths | Science | PE | Wellbeing | Special educational needs and disabilities (SEND)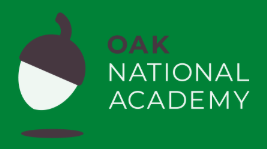 We are an online classroom and resource hub created by 40 state school teachers working together to respond to school closures. We provide a bank of FREE high-quality, sequenced video lessons and resources for teachers and parents to use as they wish.
Choose your year group then find your relevant lesson in the schedule
The Maths Factor is a incredibly popular and excellent way to support childrens' continued learning at home. Created by Carol Vorderman, it has helped boost confidence in maths for pupils of many ages with its games and simple explanations.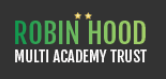 Virtual Projects for Parents of Primary Age – We are more than happy for any parent in the country to use these resources but we can only provide Virtual Classroom support to those children attending a Robin Hood MAT school.

My Online Schooling provides a full-time British education online to all children of school age. Free Resources and Resource packs..

RadioBlogging.Net is a LIVE daily radio broadcast that teaches literacy and is aimed at families and schools. It's interactive so that children can write and their work is published during and after the show, with immediate feedback to develop children's learning.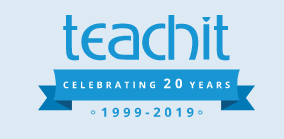 A collection of relevant and engaging resources that children can work on independently wherever they might be – deliberately picked so minimal input needed from parents and carers.
English | Maths | Science | Languages | Geography | History | Primary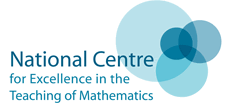 National Centre for Excellence in the teaching of Mathematics – which leads the Maths Hubs across the country.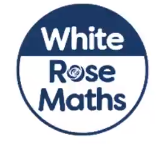 The White Rose Maths Team has prepared a 12 series of maths lessons for each year group from Year 1 (Primary) right through to Year 10 (Secondary) completely in line with BBC Bitesize.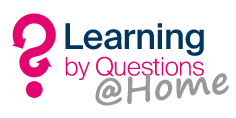 LbQ has hundreds of online classroom resources that children can work through at their own pace while receiving marking and feedback as they go. Why not keep the children occupied with high-quality questions that boost learning and grow confidence?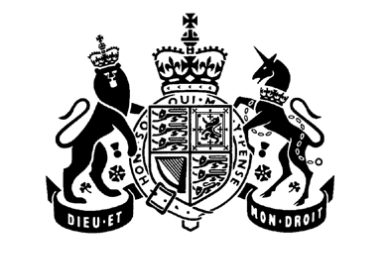 News story published 28 April 2020 by Foreign and Commonwealth office. Find free or discounted resources for students, schools, universities and training providers

Created in America but shared with us here at DAISI, this site gives hundreds of links for Home Schooling. Worth a Look..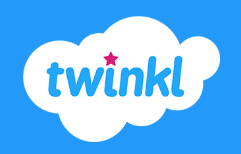 Lots of Free resources designed for each stage of school life including taster packs and booklets all for easy download and print.
Get a month of free access using code CVDTWINKLHELPS

Activities and learning resources for all ages from 0-11. Choose your child's year group and find ideas specifically for their age.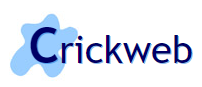 252 free educational interactive teaching resources and activities for Primary School students.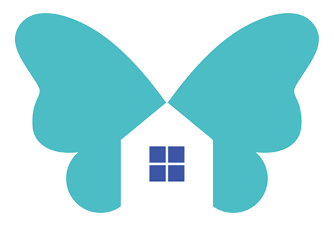 100s of videos created by teachers that demonstrate fun, quality activities that can be recreated at home plus links to great websites that support families across lots of topics and themes.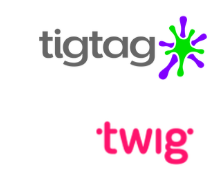 Primary Resources (Tig Tag) and Secondary (Twig).
Bespoke curriculum videos and hands-on activities that you can do with limited resources. Sign up for 90 days for free.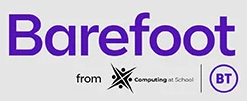 Learn problem solving skills that not only support the computing curriculum in primary school, but also play a part in other subjects, from maths to PE, and can even be applied in everyday life!

Weekly 'Home Learning Resource Packs' for Primary ages – available to download completely FREE of charge plus lots more.

Scholastic Resource Bank have put together a range of FREE home learning packs for Early Years, Key Stage 1, Lower Key Stage 2 and Upper Key Stage 2 children to help parents and teachers prepare for all eventualities.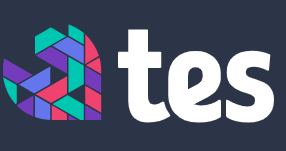 All of these resources are completely free to download and use and include lessons, worksheets, workbooks and activities across a multitude of subject disciplines, ranging from EYFS to KS4 (GCSE).

A range of free resources for primary school-aged children. Games and interactive challenges. Sign up as a parent and play with your family.
---
Science Experiments to do at Home
Make something amazing and learn as you do it. Online Videos and guides.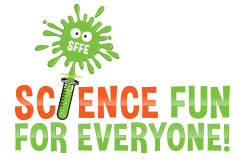 Science experiments you can do at home! Make a Volcano, Rainbow in a glass and more!! Above All – Have fun!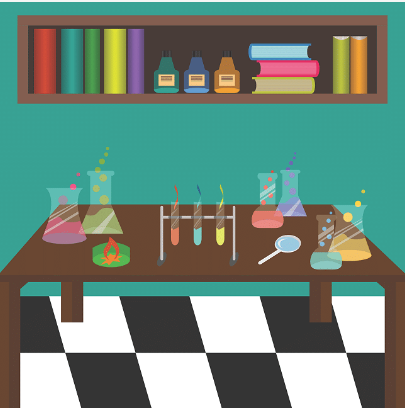 Why not combine fun and education and try out our 15 Fun Science experiments? My family really enjoyed these home science experiments and we're sure you will too! Make your own Ice Cream, floating orb or even turn a balloon into a speaker!!
---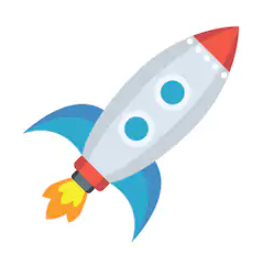 Build a Rocket and make it blast off!! This fun science demonstration is easy to do and will definitely impress your kids. Our rocket flew higher than our two story house! Click here for the instructions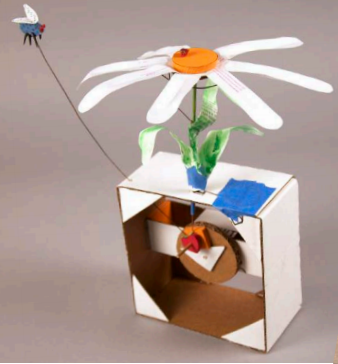 Build an Cardboard Automata: Cardboard Automata are a playful way to explore simple mechanical elements such as cams, levers, and linkages, while creating a moving sculpture. It is rewarding and really cool! Click here for more information.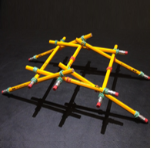 Create a Da Vinci Bridge with Pencils: This needs to be seen to be believed as if done properly it can hold up 3kg using just pencils and loom bands!! Well worth the effort!! Click here for instructions
---
ExpeRimental is a series of short films that make it fun, easy and cheap to do science at home with children aged 4 to 11. Lots of ideas for kids' activities that will help you explore the world around you, question and experiment together.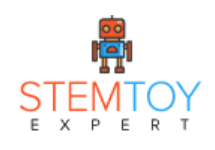 The team at STEM Toy Expert have put their heads together to come up with the most awesome at-home science experiments for kids – arranged according to how much time they take: up to 1 hour, 1 to several hours, and long-term.

If you're looking for some fun science experiments for kids then you've come to the right place. Check out our free experiments section, full of fascinating hands-on experiments that are a great way to enjoy the world of science.
---
Make Giant Bubbles: Create you own homemade bubble wands and solution so that kids and adults alike can enjoy immeasurable outdoor fun! Click here for more information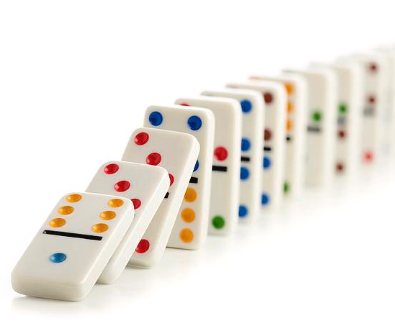 Create a Chain Reaction: A chain reaction requires concentration and good thought beforehand and can look spectacular. Try and make one that moves a ball or lasts the length of your hall! Don't forget to film it!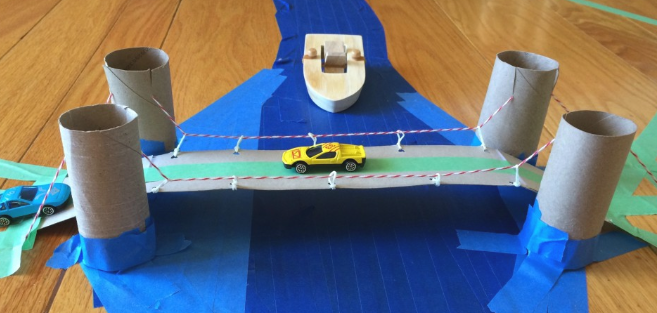 Build a Recycled Suspension Bridge: The key here is to get tension correct in the wire. The weight of the deck is supported by carefully balanced forces on the two towers. Click here for instructions
---

Craft Videos on YouTube – Make lava lamps, secret letters, puppets and marbled paint planets. Each video explains how and its updated with a new video everyday!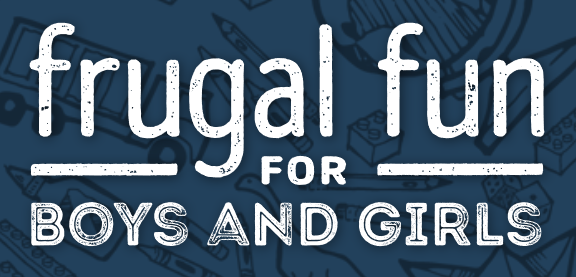 We love to share LEGO ideas and activities, and many of them include building instructions. You can also find many STEM ideas (Science, Technology, Engineering, and Math) and plenty of learning activities.
---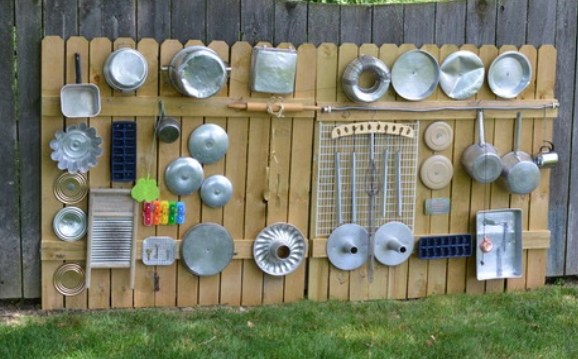 Explore Sounds using household materials to make and play stringed, percussion, and wind instruments. Which material makes which sound? Can you explain why? Try out these other ways to make instruments out of household goods.
Bottle Rockets and Other Educational Crafts: There are plenty of educational crafts that can be enjoyed by all ages, and most of them require nothing more than basic household ingredients. Click here for more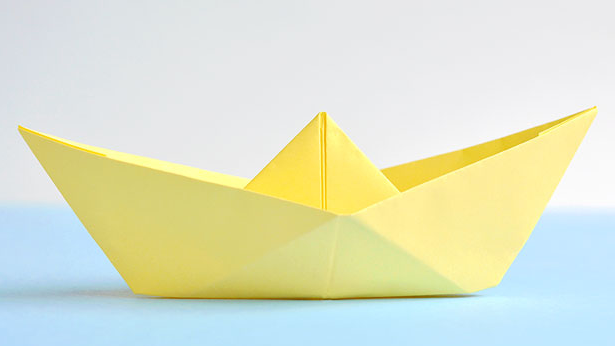 Make a Paper Boat: See if you can create the perfect design and put it to the test. Does it float? Can it hold anything inside – make paper passengers too! Try this tutorial to create the one in the picture
---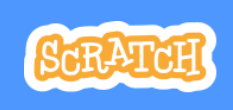 With Scratch, you can program your own interactive stories, games, and animations. Scratch helps young people learn to think creatively, reason systematically, and work collaboratively.

Coding Made Easy – Everything needed to learn computer programming the fun way! Ages 5+

Here are a selection of interactive resources and games that aim to introduce you to different aspects of Cyber Security.
---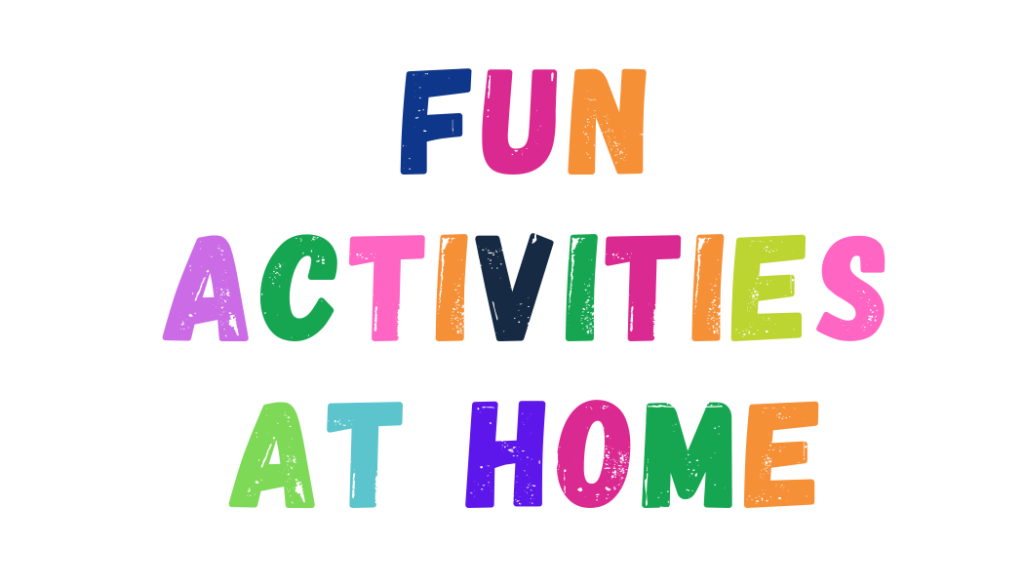 Educational Resources | Early Years | Discover New Things | Museums | Live Theatre Productions | Craft Ideas | Baking Ideas | Tours of Famous Places | Music and Dance | Reading Resources | Free Colouring Sheets | Get Outdoors
Fun Activities with your child at home..
---
Reading Activities
Whether its a online book, literacy-themed quiz, or just your favourite characters – these links will help you encourage readers.

All 17 chapters of Harry Potter and the Philosopher's Stone/Sorcerer's Stone over next few weeks with J.K. Rowling, Daniel Radcliffe, Stephen Fry, David Beckham, Dakota Fanning, Claudia Kim, Noma Dumezweni, and Eddie Redmayne. Plus more surprises and special appearances from across the Wizarding World and beyond to come.

Every day at 11am, you can listen one of David Walliams' World's Worst Children stories, so sit down, take a break, and enjoy 20ish minutes of pure fun!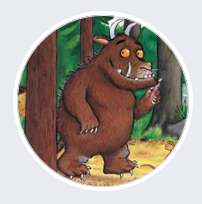 Julia Donaldson, writer of The Gruffalo series, Stick Man and Zog, has announced a new weekly online broadcast featuring stories, songs and poems, broadcast on Facebook from her home every Thursday at 4pm.
Read along with the Children's Laureate and author of the "How to Train your Dragon" series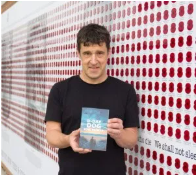 FREE videos of reading from my books
FREE reads – first chapters of my books here
FREE colouring here
FREE literacy resources here
Ten literacy activities for children not able to get into school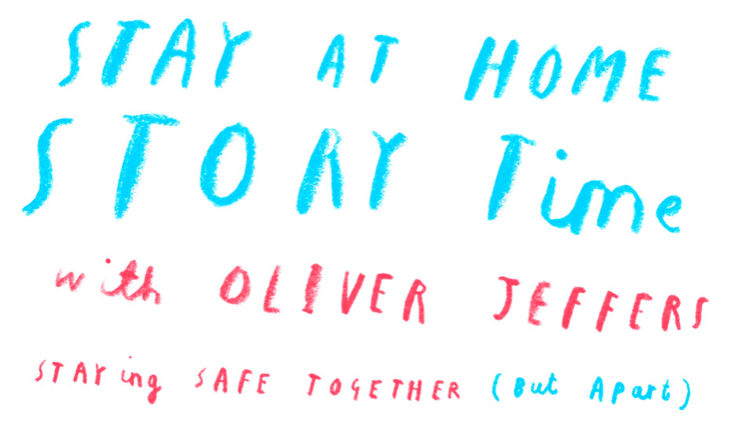 I will be reading one of my books every weekday, and talking about some of the things that went into making it. We are all at home, but none of us are alone.

Looking for something fun as a family? Enjoy storytime with our free online books and videos, play games, win prizes, test your knowledge in our book-themed quizzes, or even learn how to draw some of your favourite characters.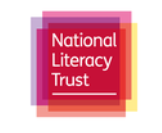 The Literacy Trust has developed a comprehensive web portal for parents, to support you during this time.
Birth to 4 | 5 to 8 | 9 to 12
You'll also be able to access free reading and writing resources, audiobooks, videos, competitions and reading challenges.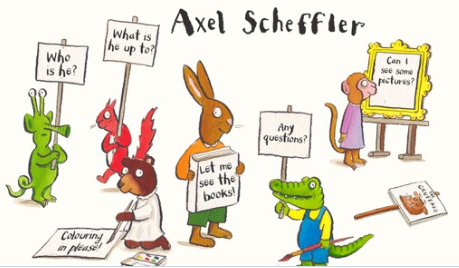 Great Resources here from Axel Scheffler – the illustrator behind the Gruffalo and lots more!!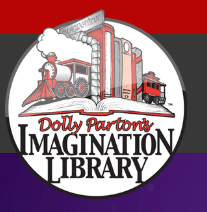 Goodnight with Dolly is a 10-week special series of weekly videos featuring Dolly Parton reading select Imagination Library books.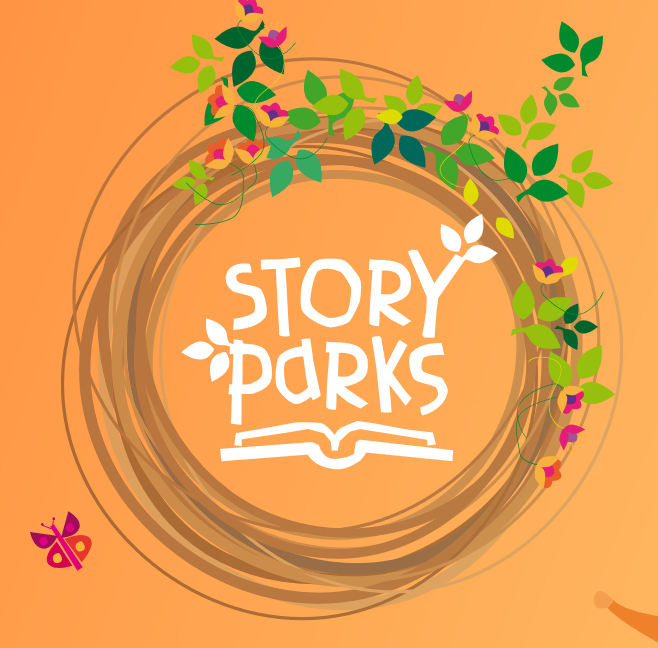 Here in Nottingham, we took libraries to the parks last year. From bug-hunting and drumming to mindfulness and storytelling, everything you love about StoryParks is now online – in a brand-new Library, packed full of activities to engage and inspire your little ones at home.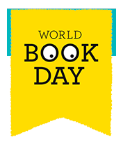 Storytime Online makes storytelling possible at any time of the day—a brilliant way to keep children entertained and a fun way to help develop their language skills.

Welcome to our free eBooks collection, developed for children aged 3–11 years old. If you'd like to learn more about how to support your child's reading, visit our Reading pages.

Best selling children's stories online for free. Watch the videos and find out more. READ MORE ABOUT US HERE!

Storyline Online, streams videos featuring celebrated actors reading children's books alongside creatively produced illustrations.

FunBrain has lots of different activities but also links to books including Diary of a Wimpy Kid.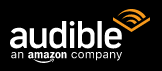 While schools are closed, kids everywhere can instantly stream an incredible collection of stories, including titles across six different languages, that will help them continue dreaming, learning, and just being kids.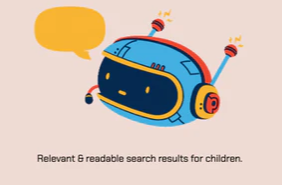 Researchify is a simple curriculum search engine that only displays relevant and readable results.
Includes 6 books uploaded for free in word / pdf / audio book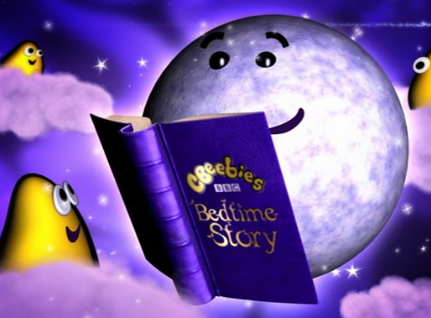 A different story read each night just before bedtime. 30 Episodes Available on iPlayer.
---
Craft Activities
Getting crafty with your kids is a fantastic way to spend bonding time together and many craft activities have hidden cognitive benefits; it can help provide an outlet for their emotions as well as helping with their fine motor and dexterity skills.

Creative Bug is a website designed to make people be more creative. Check out these amazing videos and start now..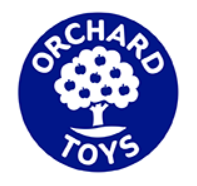 Get creative with these fun craft ideas! There's everything from cotton wool sheep to an out of this world kitchen roll rocket!

We have a ton of engaging art and craft for kids to make and you'll find ideas for all ages and for all occasions.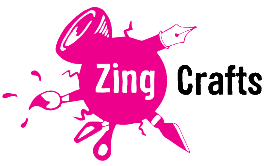 19 Easy Craft Ideas for Kids to Make at Home [Using Everyday Items] They're all super simple so that absolutely anyone can create something brilliant!

Loads of ideas here all organised by theme, material or duration. Great fun for many days.

These 50+ quick and easy kids crafts can be made in under 30 minutes using items that you probably already have around the house! No special tools or skills are required, so Great fun for the entire family!

Try my 5 minute crafts and join me on my journey introducing kids to Engineered Craftiness because exploring the scientific method through art can make for the most fun.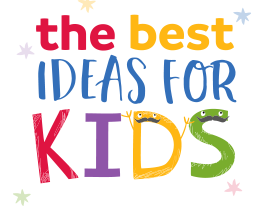 This is a community where we share mostly craft ideas for kids of all ages! We also create and share activities, recipes and other ideas for kids. Whether you're a parent, caregiver or teacher, there is something for everyone here!

Craft ideas for young children and parents.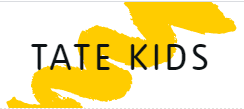 Great ideas from the TATE museum. Painting, Building, Colouring and more..
Creative Quarantine is cooking up some exciting and enjoyable creative adventures for those young and old across the globe to enjoy together so sign up, get set and prepare to get creative! Sign Up To Create
---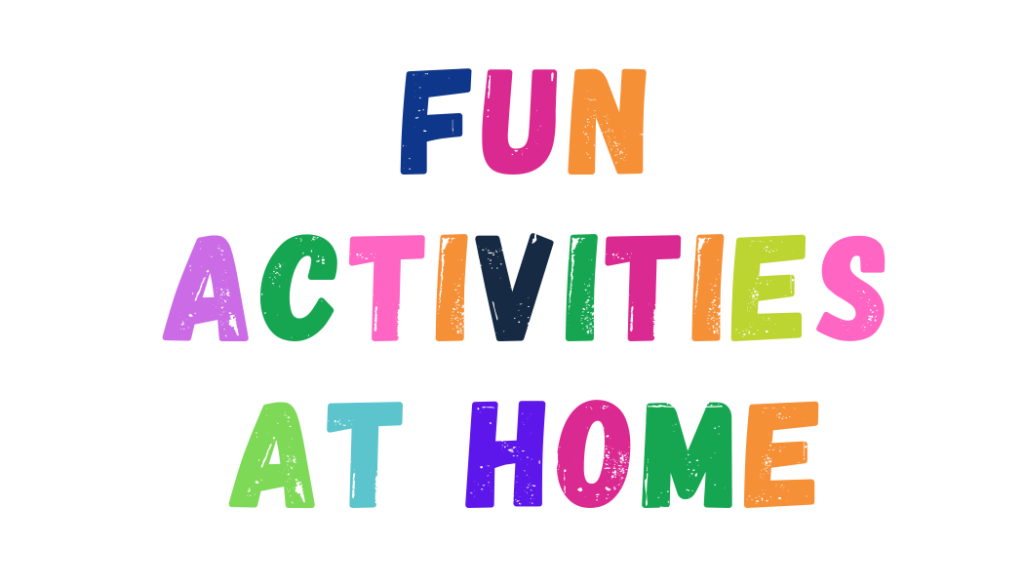 Educational Resources | Early Years | Discover New Things | Museums | Live Theatre Productions | Craft Ideas | Baking Ideas | Tours of Famous Places | Music and Dance | Reading Resources | Free Colouring Sheets | Get Outdoors
Fun Activities with your child at home..
---
Baking Activities
Everyone likes to bake cakes and then eat them. Why not try some of these recipes and ideas that we have found on our searches..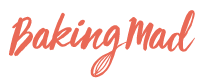 Nutella Mice, Hungry Caterpillar Cupcakes, Butterfly Cakes, Giant sharing cookie and more…

Traybakes, Sandwich cakes, doughnuts, muffins and more…

Nadiya Hussain's Fudge Brownies, BumbleBear Biscuits, Gruffalo Cake and more…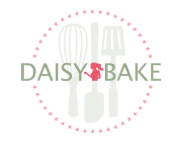 What to bake and cook during lockdown. Plus cook along with me on Facebook!!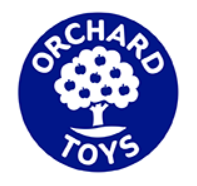 Banana Smoothies, Cupcakes, Family Pizza for 4, Biscuits and more..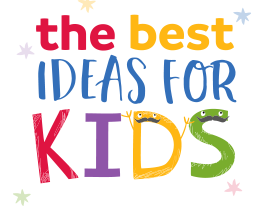 Home made Ice Cream, Cake Pops, Homemade Gummy Bears and more…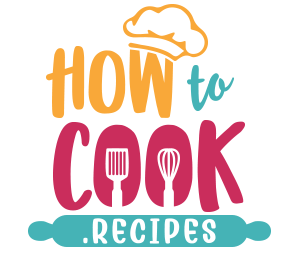 Kids tend to love sweet treats – Get out the cookbook and whip up some sweet treats like recipes for chocolate chip cookies, brownies, and snickerdoodles.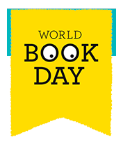 Have you ever made Gruffalo Crumble? or a Monster Max Eyeball Cake?

Loads of ideas here all organised by theme, and duration. Great fun for many different occasions.

Wookie Shakes, Chocolate Chip Snowball Cookies, Edible Water Balloons and more…
---
Primary Quick Links
With thanks to @BlueBellHillPS
The websites listed below are offering FREE memberships to help with homeschooling.
Click on the links below to be sent directly to the pages.
Please click here to view a website which offers a sample schedule for children staying at home. There are also some great activity ideas for children to complete independently.
Please see below for some PE activities that can be completed at home.
---
Secondary Quick Links
Click on the links below to be sent directly to the pages.
Recommended by the Department of Education: English | Maths | Science
BBC Bitesize Daily: Key Stage 3 | GCSE Subjects
Oak National Academy: Choose Secondary for Daily Lessons
NCETM Maths: Secondary Maths Resources
Teaching Resources from TES: Free Resources
Free Resources for 90 days: Twig Education
Chatter Pack Long List: https://chatterpack.net/blogs/blog/resources-list-for-home-learning
Good Links on Here: http://www.education.ox.ac.uk/recommended-resources-for-teachers-and-parents-home-schooling-during-covid-19/
---
Get Outdoors!
Studies have shown that kids who spend more time outside might be happier and more relaxed. Here are some ideas and links to help you make the most of the great outdoors!!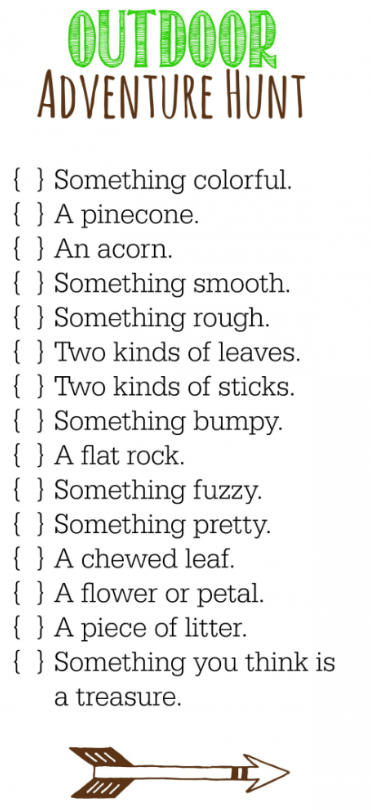 Create or download a Scavenger Hunt: Scavenger hunts provide a wealth of opportunities for active fun. Many children, as parents could likely attest to, have a natural urge to explore – which is easily satiated by a good scavenger hunt.
Ideas to help you create your own
Play Hiking Bingo!! This card makes the whole experience a treasure hunt and gives children a sense of searching for every step on the trail. Good luck! Happy hiking! Click here to download the card.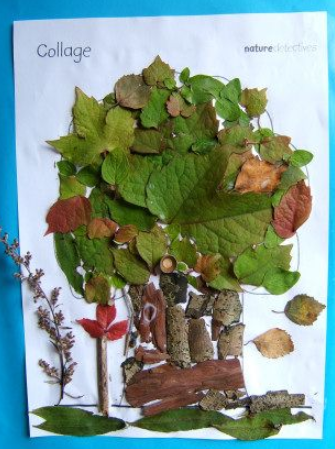 Collect items from your walk and make a collage: Get leaves from woodlands or fields, or acorns, or sand and shells from the beach and bring them home to create fantastic pictures – glue and paint required!!
Go Outdoor Hunting: Go out before your children an hour before or the night before and create a list of things for them to spot. Look for clues in your neighbours garden from a distance. Put chocolate in a hidden place and say if they are warmer/colder.

Get your kids closer to nature with the help of the National Trust. There's plenty of outdoor activities to do all year round, from watching the sunset to creating some wild art. Many can be done at home and in your garden.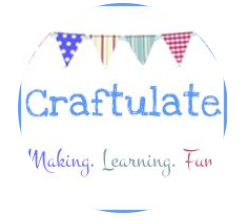 From paints bombs to leaf bracelets and DIY sprinklers, this list has it all!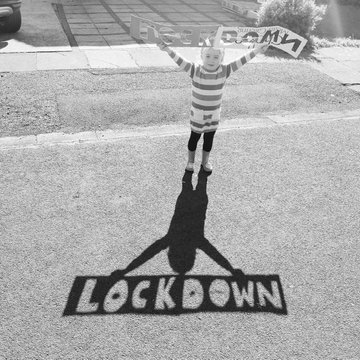 Make a Shadow Photo! Don't forget to research how shadows are made, make shadow puppets or do shadow drawings! Remember you have to work out how to spell out what you are saying. This is an amazing example…
Start a Bear Hunt: Make walks more interesting if everyone puts a teddy bear in their windows, so that families can go on a "bear hunt". Maybe you can catch a big one too – but stay 2 metres away!
Create a Gravel Picture: First design your picture with tape or chalk and then assemble your garden gravel into the shape you have created. It might inspire you to create a bigger Art Attack – who knows!!

Here you will find everything you need to teach your children and connect with nature as a family including how to build a lego bird table!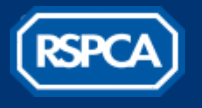 Build Bird Feeders and Hedgehog houses along with lots of other activities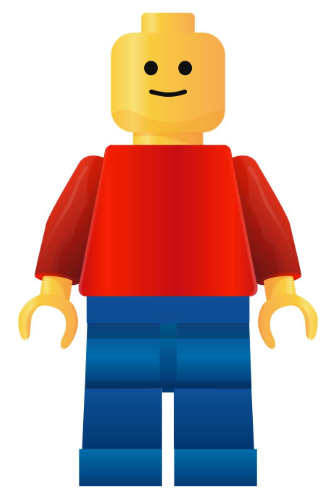 Search and Find: Go out before your children into your garden/backyard and hide lego people and give them a time limit to find them. Works with duplo and baby shoes just as well. They will also enjoy hiding them for you to find!
Make Giant Bubbles: Create you own homemade bubble wands and solution so that kids and adults alike can enjoy immeasurable outdoor fun! Click here for more information
Water carrying challenge: The aim is to get water from one bucket to another. Sounds simple? now put a hole in the carrying device and place the buckets at either end of the garden. Give them 5 minutes and measure out how much water has made the journey.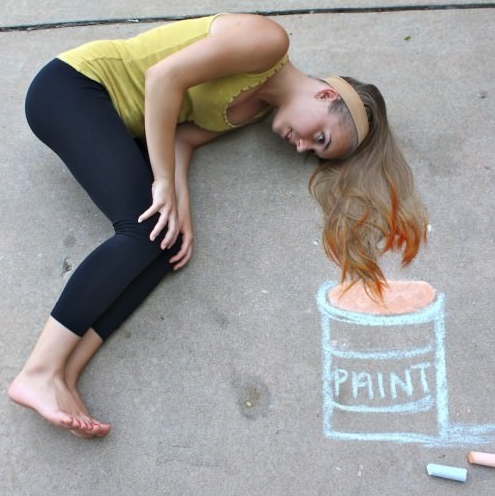 Create some driveway art! Use your chalk to create fantastically imaginative art ideas. Maybe write a poem on your pavement or good luck message to those walking past..
Build a marble run (or ball run): Create the track using cardboard around the house or garden. Make sure it starts high and ends low so gravity can work. Then let the ball go but don't forget to film the result!! Can you make it quicker? Why not build clever corners or lifts – click here for a great idea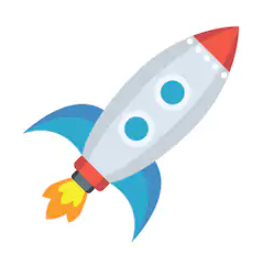 Build a Rocket and make it blast off!! This fun science demonstration is easy to do and will definitely impress your kids. Our rocket flew higher than our two story house! Click here for the instructions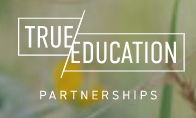 The value of outdoor play and outdoor learning, getting out and about, and connecting to nature, is huge. Whether the learning is curriculum-based or just fun activities to engage a child, learning outside makes for happier and healthier minds.

To reduce the times you hear, "I'm bored," you need to plan ahead. Check out these 60 outdoor activities and choose the ones that will keep your children smiling all summer long.

Studies have shown that kids who spend more time outside might be happier and more relaxed. Time outdoors can even improve short-term members, concentration and cognitive skills.

Build a kiddie cash wash to ride through on bikes. Make giant bubbles and walk on stilts. Loads of cool and exciting ideas!

---
Please note.. this list should not be taken as a recommendation for any products or services by DAISI Education (and those featured should not claim any recommendation), and all data and GDPR rules – and terms and conditions – should be closely scrutinised by schools and parents.