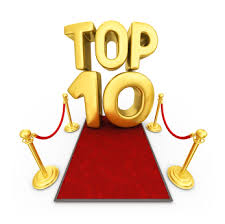 Over the last few years, Primary School Heads and teachers have been offered many different versions of Question Level Analysis to help with curriculum planning and SATs preparation.
QLA is a really useful tool with your mock tests before the real SATs helping teachers better prepare pupils and to refine the curriculum to secure those marginal gains.
.
What should you look for in a good Question Level Analysis?
Here are our TOP 10 Questions to Ask…
.
1) Do you have to search in many places or is it delivered in one go?
Remember the aim of this analysis is to save you time as a head/teacher so you are not searching through lots of data to find the answer. You need something that does that for you.
.
2) Does the analysis look at Individual Questions or just general topics? 
Most Question Analysis actually only gives you the heads up around different topics but what if, you wanted to look at the different types of question? Are your pupils better at the quick questions and struggle with the longer ones? Knowing this could really benefit your planning in the weeks before.
.
3) Does it break my results into my individual cohorts, including vulnerable pupils? 
What about your disadvantaged/non-disadvantaged, SEN, EAL or mobile/non-mobile pupils? Why spend your time having to go through the data again and again when you could get the analysis to do that for you? Like with the ASP, it can take you a long time. A good QLA that does it for you..
DAISI QLA gives you cohort analysis for up to 10 different cohorts
.
4) Can you look at how different cohort types did on individual questions?
There is a lot of research that proves that different pupils learn in different ways. If you can help your different cohorts in a way that better reflects their ability in the tests, the marginal gains for your pupils could really help your overall results.
.
5) Can you break down where the marks were lost?
This is really helpful for future curriculum planning. With proper analysis and insight – especially after your mock tests – you can see how marks could be improved with specific interventions and help teachers to refine their lesson planning to deal with the different types of questions.

.
6) Can you see which pupils attempted which questions?
Analysis about individual pupils & questions is very powerful. By looking at how each individual pupil scored, you can create a personal development plan for each pupil. This could be really helpful after a mock test giving the class teacher the tools to help the pupil reach their potential.
DAISI QLA gives you individual analysis using our "pupil on a page"
.
.
7) How is it presented? Charts? Written Statements?  
Data can be so difficult to understand and use properly. Some teachers choose to avoid it feeling it becomes judgemental and overbearing but if used and presented in the right way – it becomes a powerful tool for change. Ask yourself, how are the findings of the analysis presented to you? Is this something you could easily share with your teaching staff, colleagues or governors in a way that helps them help your pupils better or will you have to re-produce it again at a later date? 
.
8) Is the Maths analysed out of 110 marks (as per the actual paper) or are the total marks in each topic much higher? 
Make sure all the analysis is correct and the percentages are calculated from the total number of marks. Some QLAs are general but this is not helpful if you want to use the figures for intervention at a later date. It is also misleading.
.
DAISI QLA always uses the correct figure as per the actual paper using the official methodology.
9)  Can you find comparisons within your LA/MAT thus allowing for best practice and collaborative working? 
Too often, teachers feel their school is an island. "Our school data cannot be replicated anywhere else, our problems are our problems." However, in most cases, this is not the case. By understanding how your pupils are achieving on different questions or in their different cohort groups, you have more chance for learning and collaborating with others.  
.
DAISI QLA allows you to see how your MAT/LA are performing
10) Can you use the same analysis with your current Year 5 or 6 to help plan ahead? 
The answer is Yes! Most teachers are now using past KS2 SAT papers as a mock test as part of preparation for SATs. They are doing this so they can quickly find out how pupils are progressing compared to the previous year's national averages. By using the same Question Level Analysis for your mock tests and your end of year SATs, comparison through out the year becomes a lot easier and is consistent.
.
---
Next steps
Download our Top 10 reasons for choosing DAISI QLA.
DAISI Question Level Analysis has helped many schools find the marginal gains they needed to improve their results over time. Please read our article as to how a good Question Level Analysis helped them.
For more information about our full range of Question Level Analysis, please click on this link.
If you need any assistance in this, or want to know how we can reduce your teacher's workload by doing the analysis for you, please contact us by clicking on this link.
Thank you very much for reading this article, and we look forward to helping you further.