DAISI Education have been creating bespoke Question Level Analysis since 2014.
Proven to improve your Results over time.
Pinpoint where pupils' learning is secure
Individual Pupil Profiles.
Insight into Topics and Question Types.
Detailed Cohort Analysis saving you time.
Recommended by Schools across the country.
Primary Schools | Secondary Schools
Our wide range of Question Level Analysis Reports have helped many schools find the marginal gains they needed to improve their results over time. But QLA is more than examination prep.
With our Individual Pupil Profiles and Forensic Cohort Analysis, we firmly believe we give teachers the tools to help your pupils realise their potential throughout the school year.
Read a Case Study | View Feedback from Schools
---
Primary Schools
Full Mock SATs Test Analysis
Using 2016, 2017, 2018, 2019 SATs papers

Pinpoint where pupil's learning from
previous years is secure…
Target the topics and types of questions
needing further learning…
Focus in on the individual need of each
of your pupils…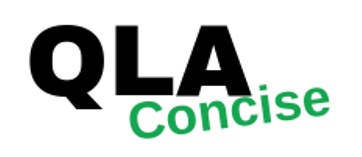 Our NEW Concise QLA gives schools the choice to run a shorter SATs based test but still gives the essential detailed analysis that schools need.
Full KS2 Curriculum Coverage
Shorter SATs based Assessments for Pupils
Individual Pupil Profiles created for every child
Detailed Forensic Analysis for Teachers
Full Package only £99 per subject
Your Official SATs Results analysed
Recommended by schools across the country!

Ready made Insight to inform
curriculum and improvement planning.
Forensic Analysis to focus teaching
on areas of need.
Evidence based discussion for implications
for the next academic year.

Due to the impact of COVID-19 and the cancellation of the 2020 KS2 SATs, this product is not currently available. We aim to make it available for 2021 on the basis that the 2021 SATs tests do go ahead.
---
Secondary Schools
Stress Free Analysis of your new Year 7s
before they even enter your school.

Individual Pupil Profiles showing pupils'
Strengths and Weaknesses
Pre-arranged into Class Analysis to help
focus teaching at the start of Year 7.
Topic-based Targeted Invention
to help close learning gaps quickly.

Time Saving Analysis of GCSE Past Papers
Key Topics identified for revision catch ups..

Question Level Insight to help identify
strengths and weaknesses.
Forensic Analysis across all cohort types
(Gender, FSM, EAL, Ethnicity, KS2 APS)
Easy to read reports that immediately
show areas that are secure

---
Next steps
Download our Top 10 tips or Find out what other schools have said
Read our education blogs…
If you need any assistance in this, or want to know how we can reduce your teacher's workload by doing the analysis for you, Contact us by clicking here.. mail@daisi.education.